Keynote and Featured Speakers
With 40+ expert speakers from all aspects of e-commerce and the freedom to choose which speakers to listen to.
Lindsay Kaplan is Co-Founder of Chief, the leadership network dedicated to connecting and supporting women executives. Prior to Chief, she joined the founding team of Casper where she served as VP of Communications and Brand. Lindsay was named a New YorkTimes DealBook Groundbreaker, Brand Innovators 40 Under 40, and Business Insider's Most Innovative CMOs in the World.
Josh Jacobs is the Co-Founder and CEO of Speakeasy Co., the startup disrupting the $250B alcohol industry still primarily run on paper invoices. Josh and his team are driving the industry that has experienced little innovation in the 88 years since Prohibition into the digital era. Speakeasy Co. is the leading DTC solution for beverage alcohol brands, empowering partners for the first time ever, to sell directly to consumers from their own respective website, without disrupting the three-tier system.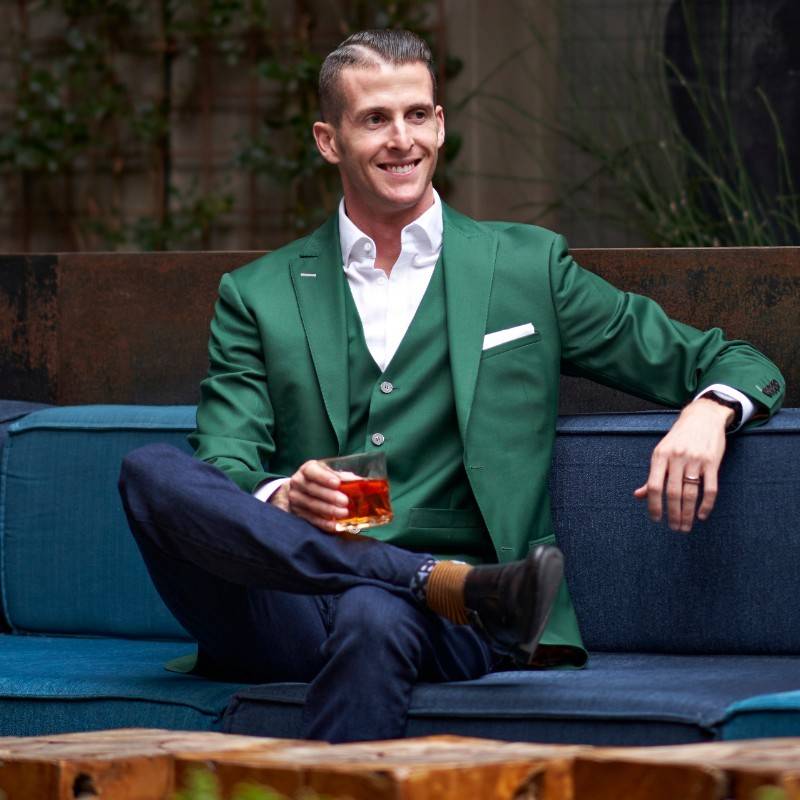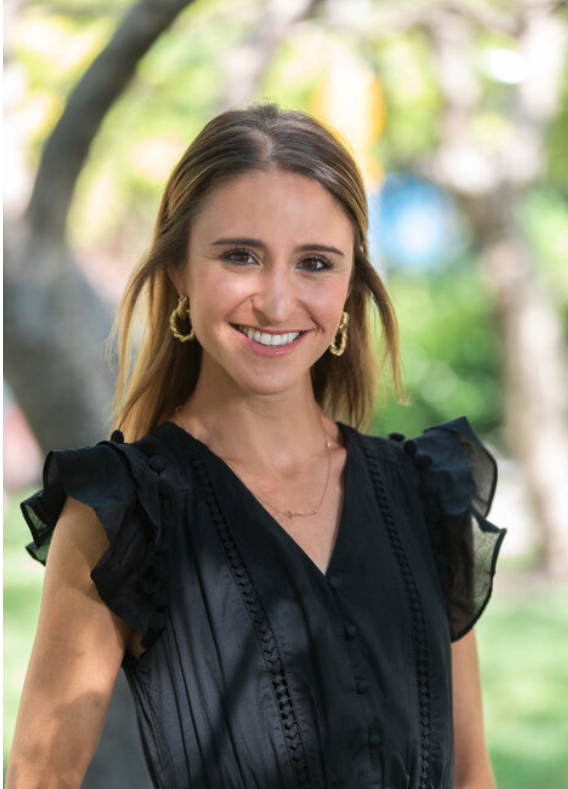 Taylor Foxman, Founder of The Industry Collective, has spent the past 11 years of her professional career serving various Communications and Public Relations based roles for 70 global wine, beer and spirit brands such as Edrington Americas, Pernod Ricard North America, Gruppo Campari, Patrón Spirits Company, Stoli® Group, Jägermeister, Boston Beer Company, BANFI Wines and many more.
In addition to her role within The Collective, Taylor currently serves as the Vice President of Communications and Experiences for Parallel, one of the leading privately-owned cannabis companies in the United States. She is also on the New York Board for Step Up, a non-profit organization with the mission of helping young women from under-resourced communities fulfill their potential and Chief, a private network built to drive more women into positions of power and keep them there.
Taylor was also recently awarded PRWeek 40 Under 40 and Brand Innovator of the Year's 40 Under 40, Brand Innovators of the Year as well as recently inducted into the Rolling Stone Culture Committee Member.
As a successful tech entrepreneur and global business leader, Tim Angelillo brings 15+ years of experience running divisions of publically traded companies like Yahoo! and Time Warner as well currently founding and leading three start up businesses in Austin TX. These experiences allow Tim to share detailed insights on how to apply an entrepreneurial drive and marketing, sales, technology, and management skills both inside global companies and the tech start up world.
As Global Business Leader for $900 million of revenue overseeing Yahoo! Sports and the Y! Commerce divisions and Executive Director founding and overseeing $100 Million of Sports Illustrated licensing, properties, and retail business units, Tim offers specific recounts of real world experience, the lessons and solutions uncovered, and actionable insights the audience members can apply to succeed in their own endeavors.
Tim's "Real World" experiences include:
- Founder/CEO: Sourced Craft Cocktails & Connection Media
- VP/Managing Director, R&R Partners the famed ad agency of "What Happens in Vegas, Stays in Vegas"
- Global Business Leader/Executive Director, Yahoo! Sports, Y! Autos, Y! Shopping, Y! Home, and Y! Small Business
- Executive Director, Sports Illustrated and SI Golf Group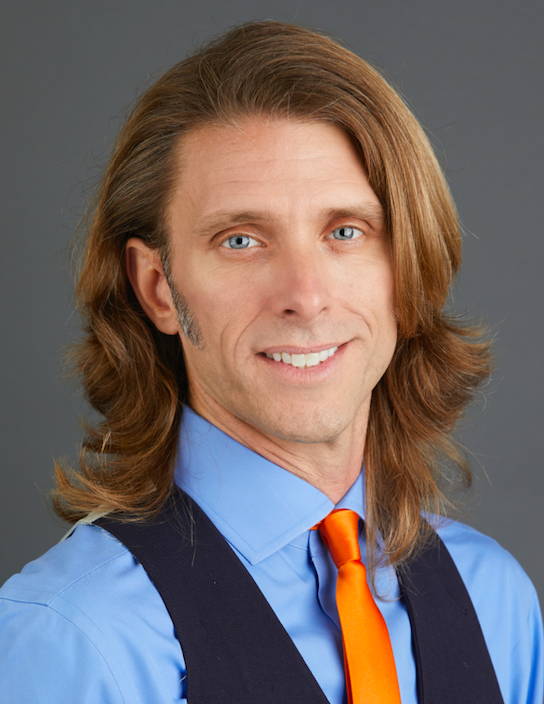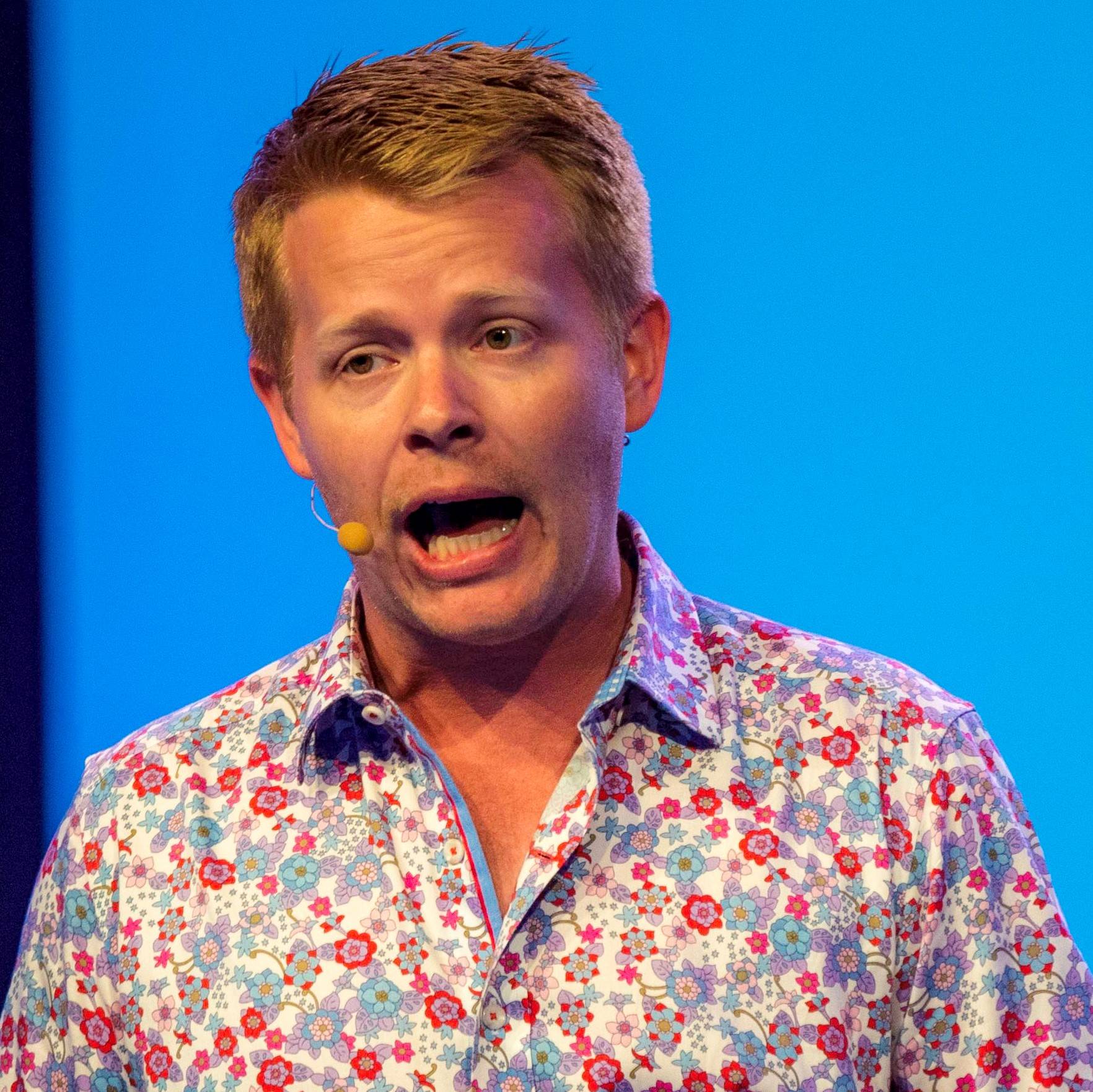 Derric Haynie is the host of "The Future of Ecommerce" podcast and Chief Ecommerce Technologist at Ecommercetech.io – Where Ecommerce stores go to research, discover, and buy the right tools to grow their store. Half of his day is spent reviewing tech tools, and the other half is talking with merchants to help them discover which solutions are right for them. When he's not doing that, you can find him speaking, networking, or grabbing a drink at any of your favorite Ecommerce events.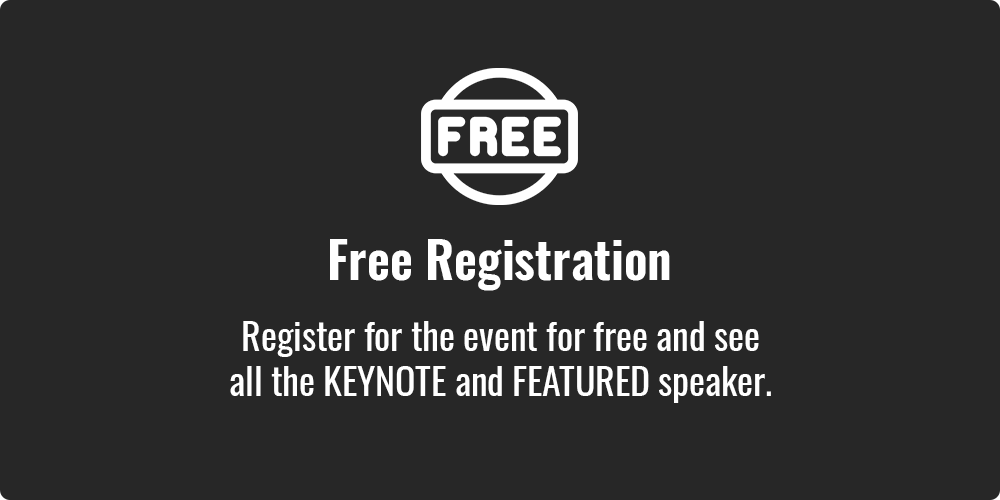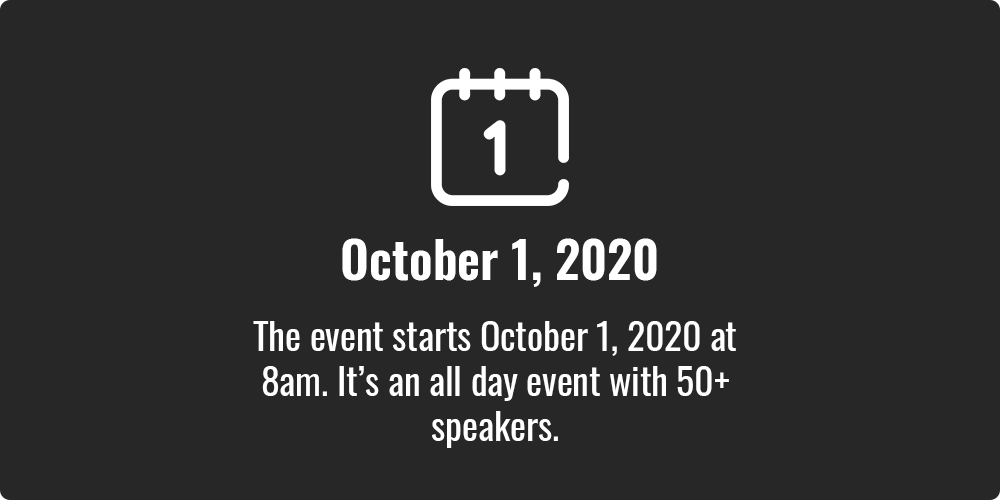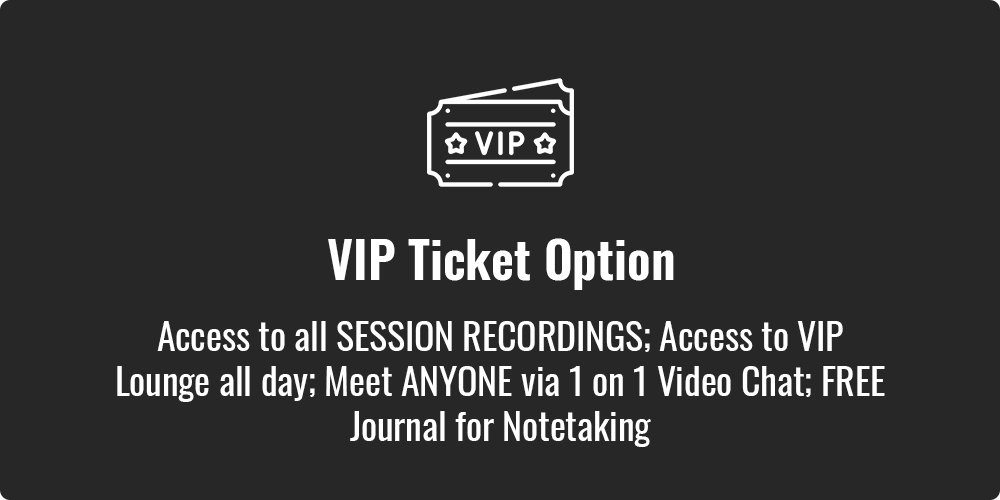 Carlton Fowler grew up in northern California in Grass Valley, and attended University of California Berkeley, graduating cum laude with a degree in Political Science and a focus on Arabic language.
Armed with the insight of bring capital together with creativity, Carlton joined Vault Spirits, LLC as a full partner. Funded with $30mm to reinvent the way craft spirits brands develop and go to market, Vault has the right distribution, sales, marketing, and strategic talent on board to make a big splash in the spirits space.   That team and mission assembled, there could only be one thing missing, "Who was identifying the moonshots with the chances to change categories and drinking habits? Who was doing the long-term thinking of how the growing cannabis market was going to interact with Alc Bev-and whether the playbook could work there as well?"  
To answer that question Carlton partnered with his longtime collaborator James Pelligrini to create Goat Rodeo Capital, a small fund tasked to find the disruptive ideas in the Alc Bev and Cannabis spaces. Goat Rodeo Capital's rallying cry is that the best innovation happens outside the corporate environment and 100% focused on using its founders strategic outlook on the category combined with the right connections in industry to drive exits and excess returns for its investors.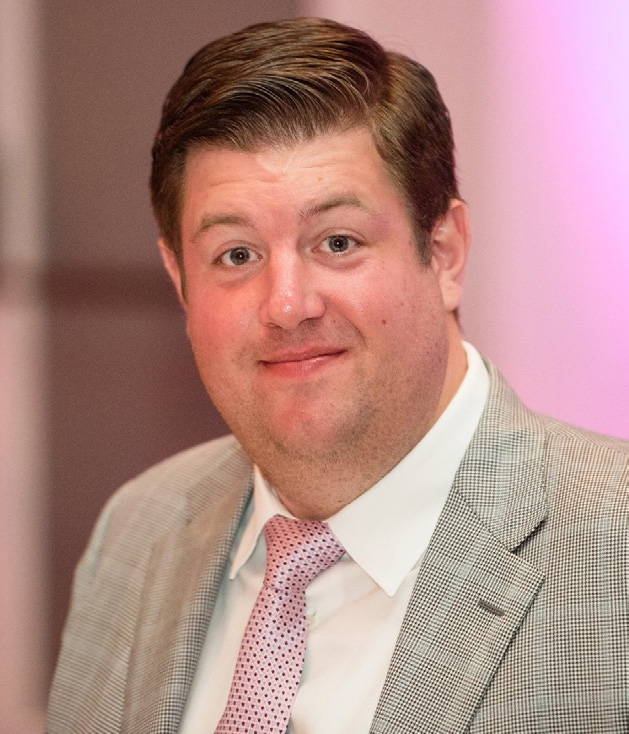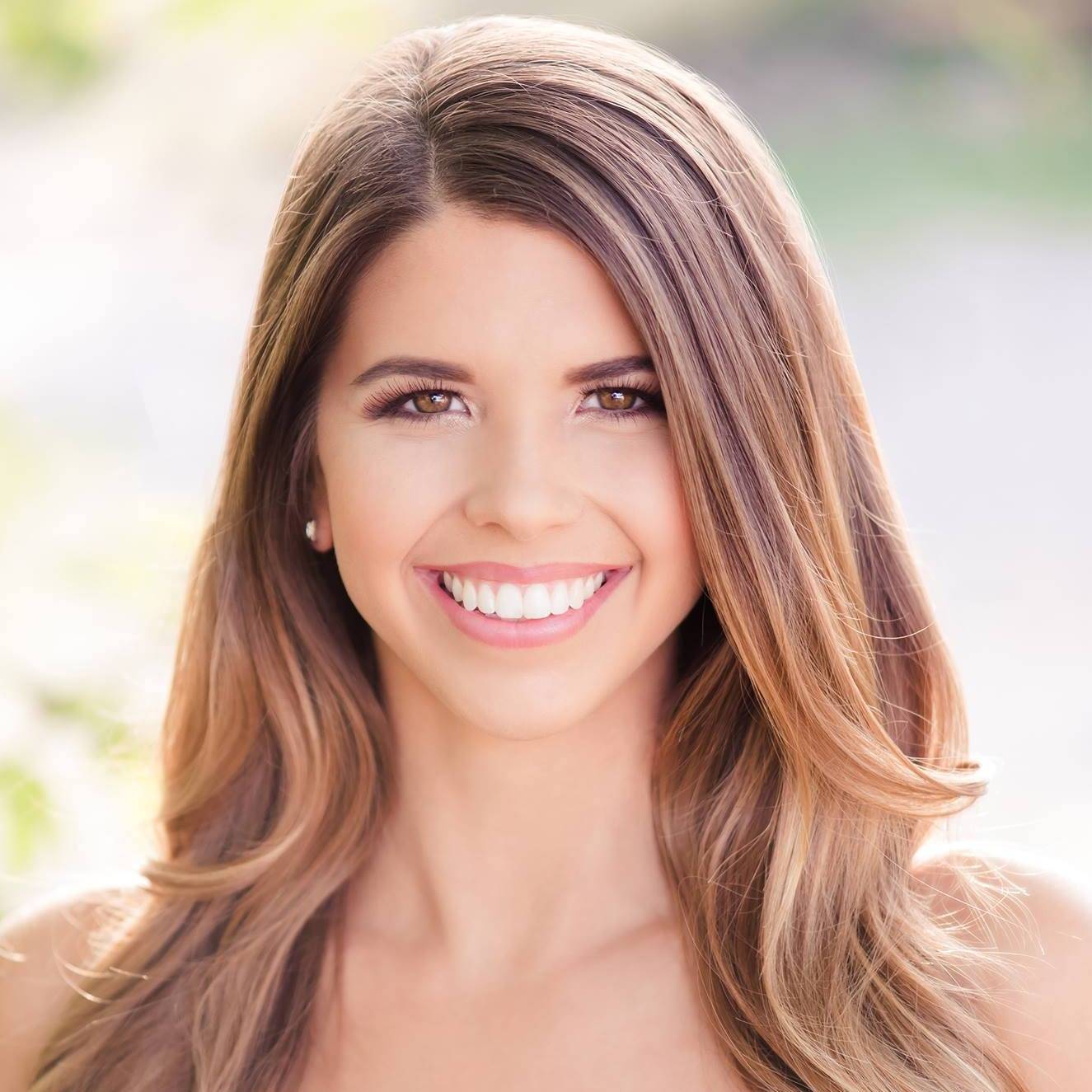 Alexa Withrow, Host & NextLeft
Over the last 10 years, Alexa has tried on many hats as both an entrepreneur and working within private, non-profit, and public organizations across various industries including marketing/advertising, media, social justice, and events. Today, Alexa pioneers business development, marketing, and social impact at NextLeft- a San Diego-based digital marketing agency that specializes in SEO and content marketing.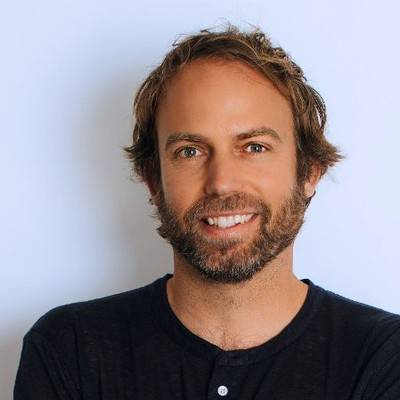 John McKusick is the CEO and founder of NextLeft, a leading enterprise content marketing and SEO agency based in San Diego, CA. Since 2015, John and his team at NextLeft, have been harnessing the power of content marketing to produce meaningful results for brands like Hallmark, Fiskars, Gilmour, Fortune Builders, eLocal as well as many funded startups and Fortune 1000 companies alike.
Bradley Sutton, Helium 10
As Director of Training and Chief Brand Evangelist at Helium 10, Bradley Sutton helps tens of thousands of Amazon Sellers, beginner to 9-figure sellers, achieve their business dreams.
A born entrepreneur, Bradley started a million-dollar aftermarket car parts business when he was only 19 years old. Dynamic--and maybe just a little bit crazy--Bradley went on to become a Sumo Wrestler, and then, an early Social Media Influencer as a Zumba Fitness instructor. His exercise videos have been watched more than 30 million times on YouTube.
Today, during his live presentations at national and international seller conferences, and being the host of the most listened to Amazon related podcast in the world, Bradley draws on his 20 years of experience to teach other people how to succeed as Amazon sellers.
Before coming to Helium 10, he launched and optimized more than 400 products, learning a lot about what works and what doesn't. To keep his knowledge fresh he launches and maintains case study products. This year alone he has launched 4 different 6-figure products.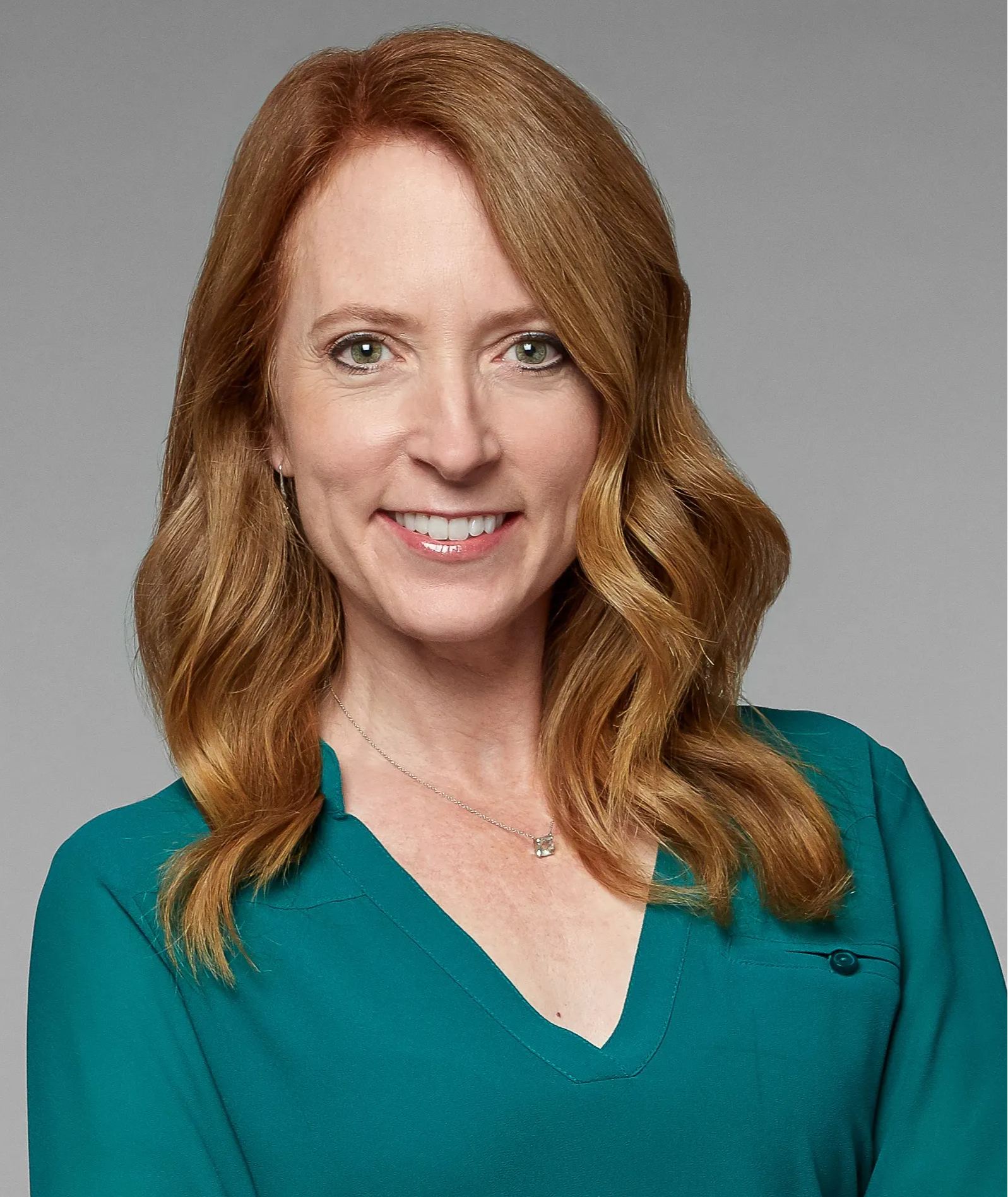 Allison McGuire, Paper Mart
Allison has an accomplished history of building online marketing and ecommerce programs. She's been with Paper Mart since 2015 where they have launched a variety of new marketing channels taking the 99 year old business to the next level. Under her leadership the company has gained national exposure on the Today Show, NBC's Making It, World's Greatest TV, and the Wall Street Journal. Paper Mart was recently named the #1 Most Trusted Site to Shop 2020 by Brightpearl. Prior to joining Paper Mart, Allison held Director level positions at Oversee.net, Harbor Freight Tools, Cheetah Digital, and Viking Office Products, an Office Depot Co. Allison is on the Advisory Board at Cordial and the BrainTrust at RetailWire.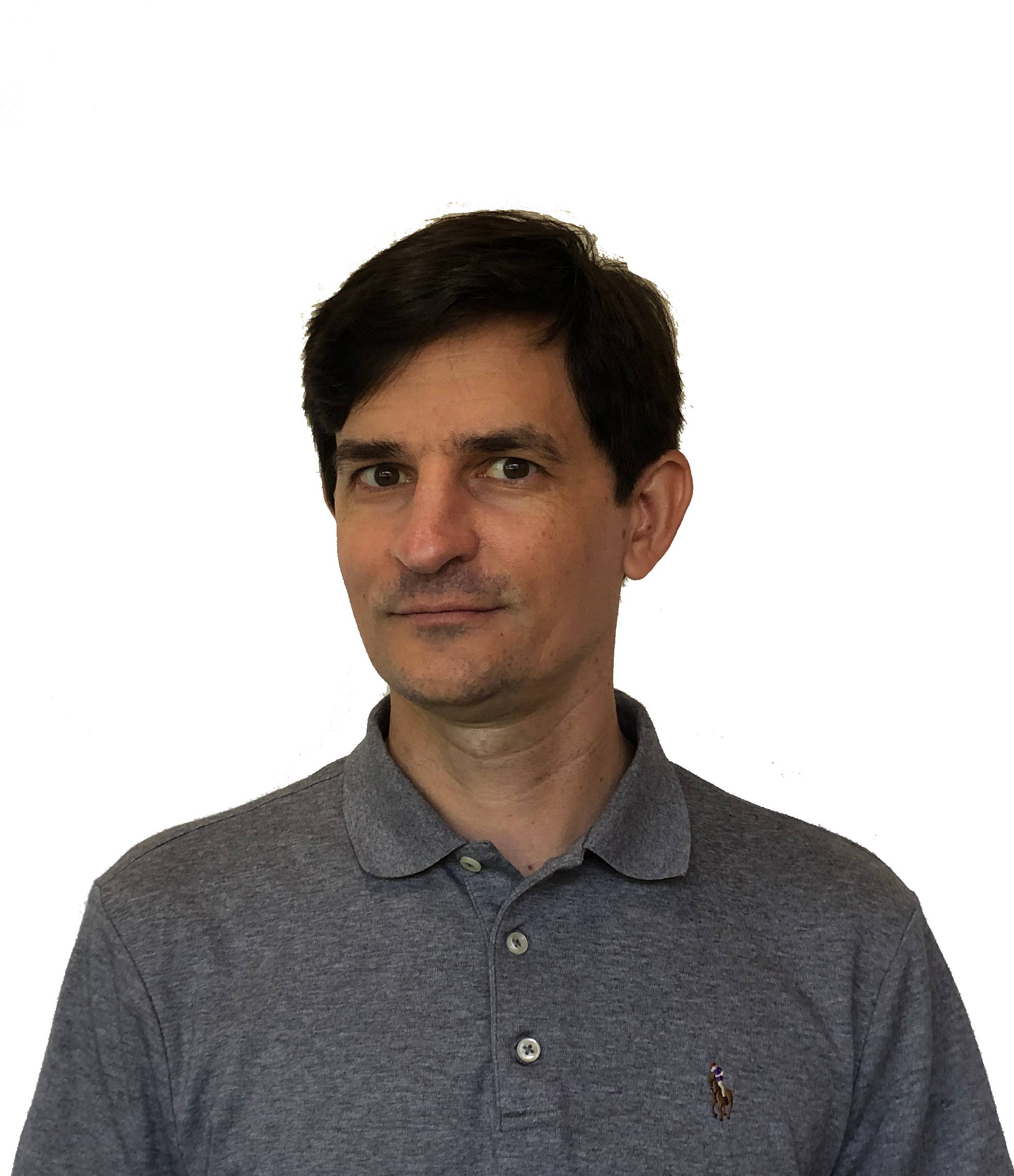 Brian Garofalow is the Chief Marketing Officer at Igloo Products Corp where he oversees brand marketing, licensed product, and ecommerce.  Igloo is a 75-year-old American manufacturer and home to the iconic Igloo brand of coolers.  The brand is experiencing a renaissance with an invigorated product strategy and investment in marketing activation fueling record sales and profit.  Prior to Igloo, Brian spent the majority of his career in the action sports space, building and leading marketing teams at high growth, global specialty brands including Element Skateboards, DC Shoes, and RVCA.  He also co-founded, operated, and sold, consumer technology company, Yoshirt.  Yoshirt is a mobile application that allows consumers to design and purchase custom apparel and accessories directly from their mobile devices, with 1-of-1 designs being printed, cut, sewn, and delivered within 3 days of order.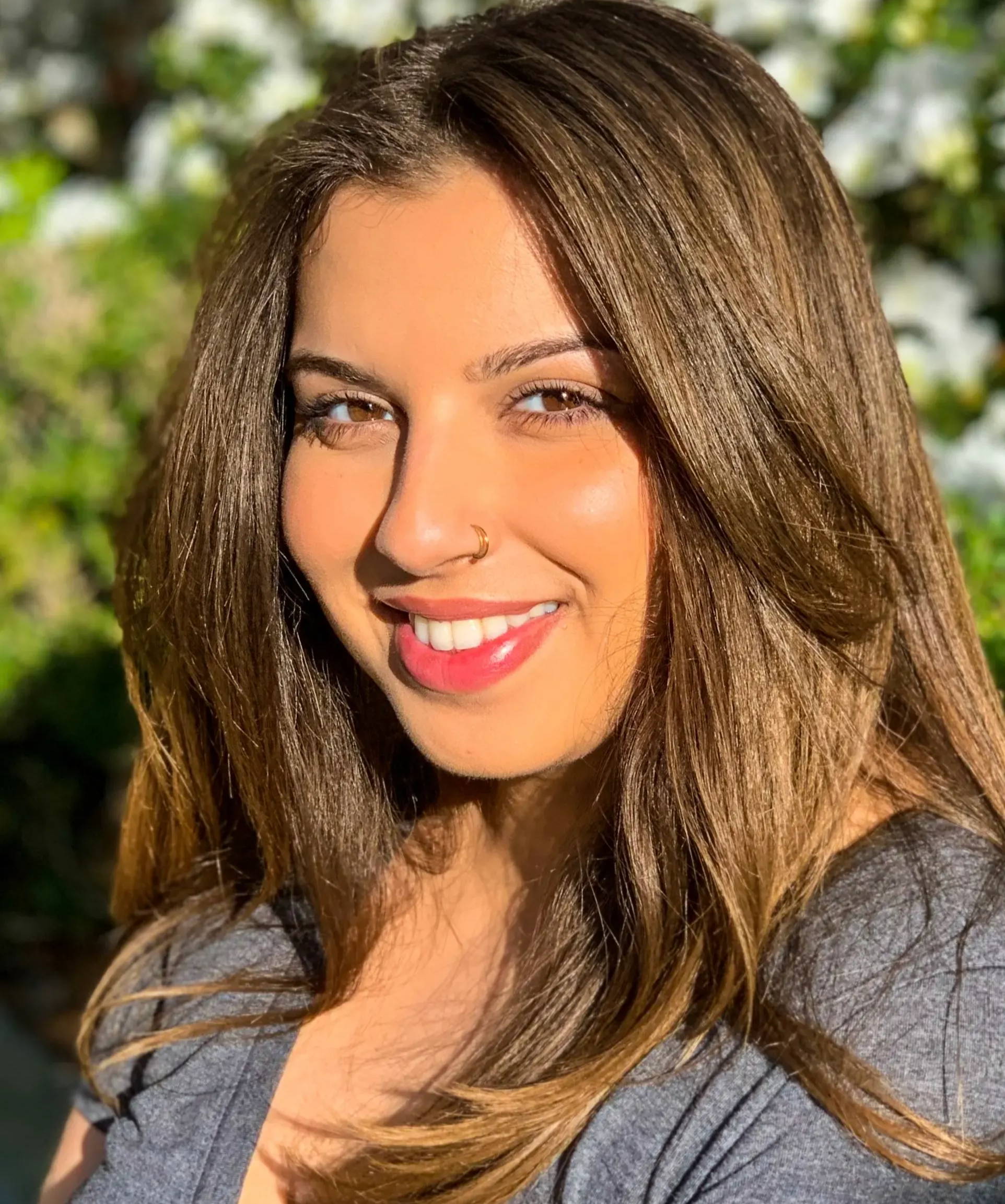 Maria Ansari is a Community Manager for Shopify LA where she guides entrepreneurs on how to optimize their business and thrive in the online world of e-commerce. Her ability to coach and develop business owners derives from her own experience as an entrepreneur. Prior to Shopify, Maria spent 6 plus years working as a Retail Business Specialist which allowed her to work closely with business owners at a young age and prepared her for her role at Shopify today.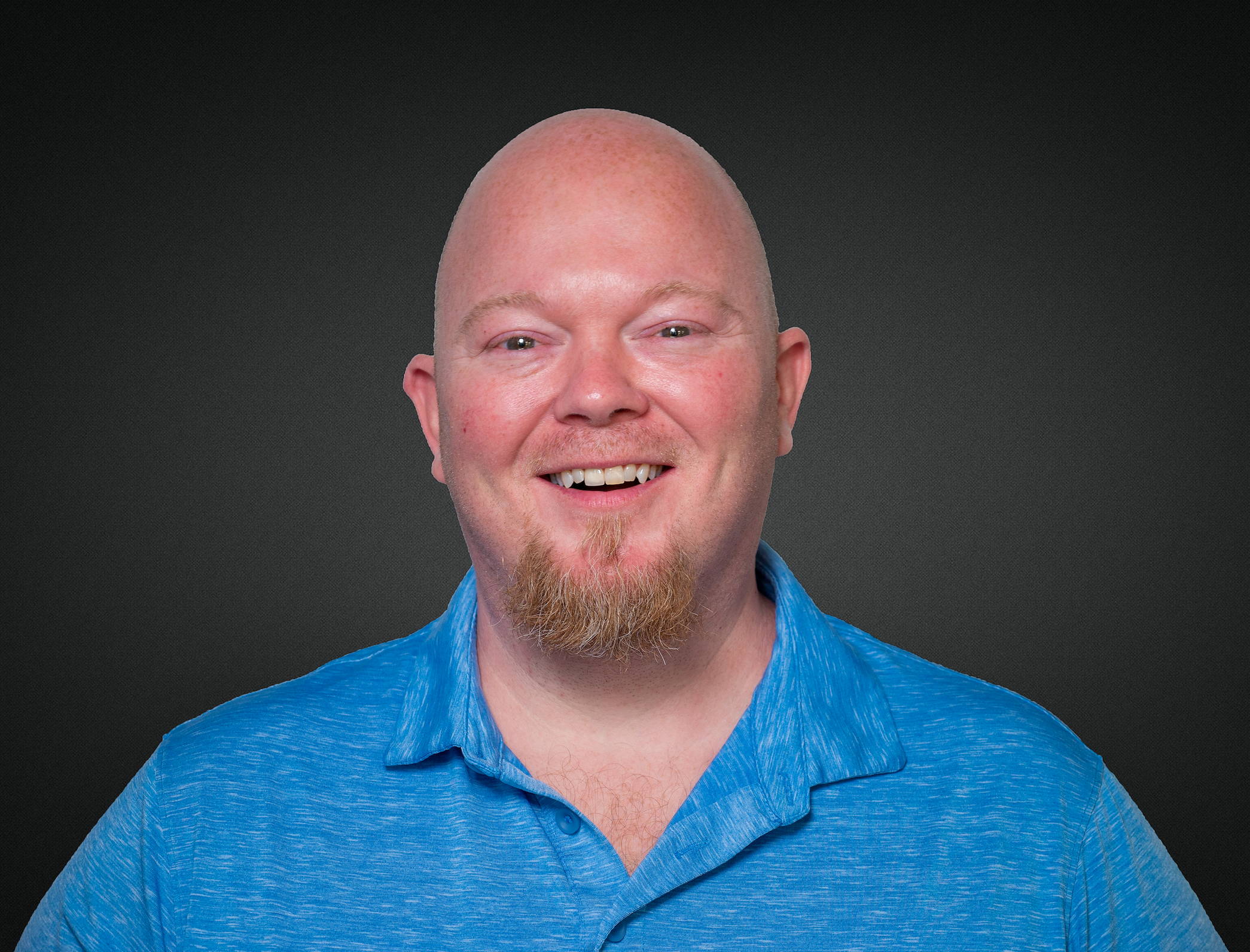 Chris Snyder is a Community Manager for Shopify Los Angeles. After spending 15 years in both small business and corporate management Chris has owned and operated nearly a dozen small businesses both in the United States and internationally. He has worked with Shopify Los Angeles for the last 2 and 1/2 years using his experiences and background to help others succeed by helping to provide coaching, education and inspiration.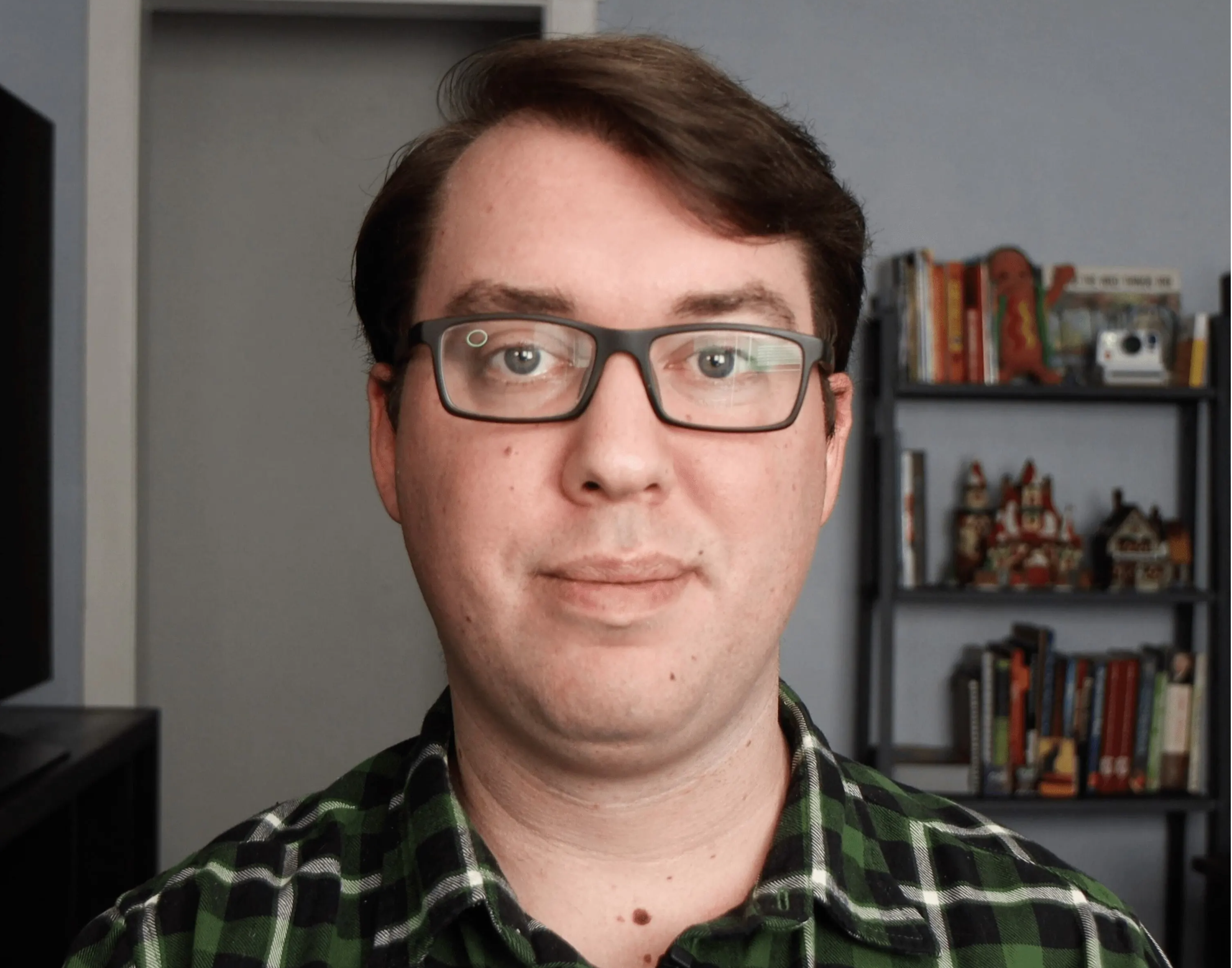 Max is a community manager at Shopify. His background is in film production and journalism. In 2018 he switched careers and joined Shopify, and has since been coaching merchants on ways to optimize their businesses.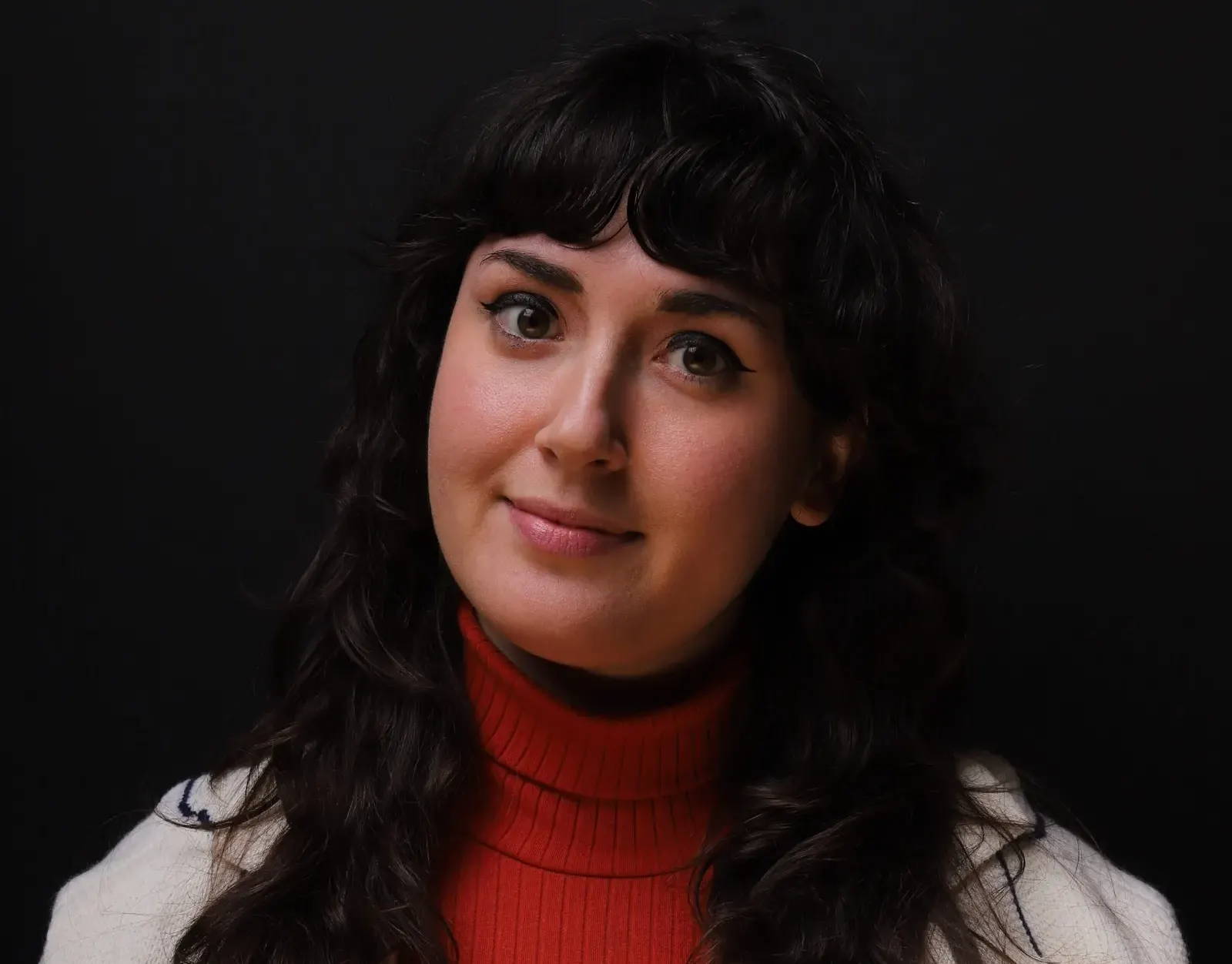 Megan Glassman is a Community Manager and Event Coordinator at Shopify LA, where she interacts with creatives and entrepreneurs who are looking to grow their businesses and build for the long term. Megan's superpower for business coaching comes from her experience in customer service industries, skilled problem solving prowess, and strong communication skills. Previous to Shopify, Megan worked at Village Workspaces, a high-end boutique-style coworking space.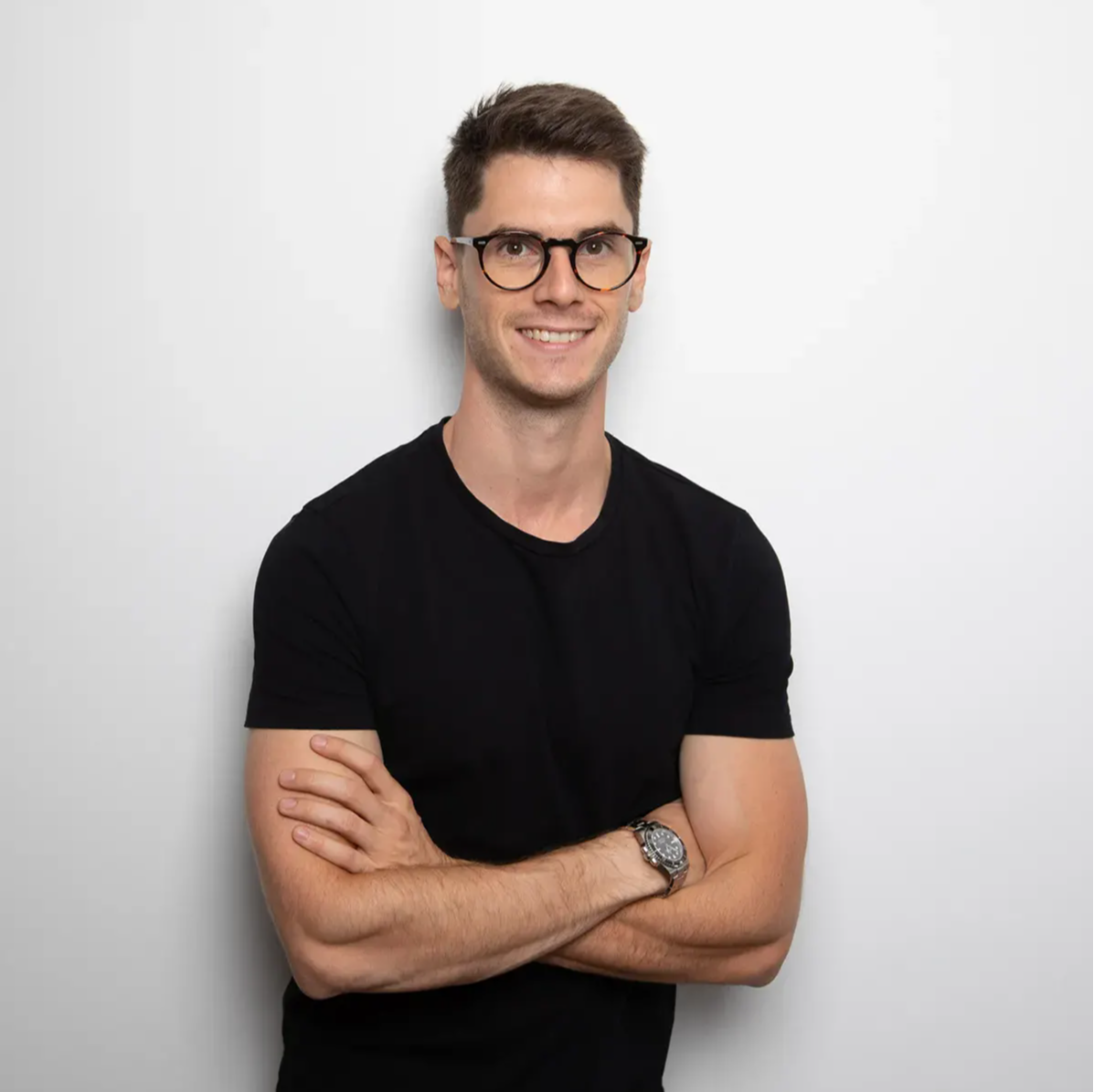 Andrei is the co-founder of Cartloop, the conversational text marketing platform for growing DTC brands. Before Cartloop, Andrei spent 6 years building a global fashion brand which got acquired in 2018.
Chuck Mullins, Quiet Light
As a serial entrepreneur, Chuck Mullins has started, acquired, and sold dozens of online businesses. He built his first profitable website in 1996 at 18 years of age. Although he still owns dozens of online businesses, he now spends most of his time helping others buy and sell online businesses as a Senior Advisor at Quiet Light. He believes in leading with value and is always happy to hop on a quick call with a business owner regardless of whether they are a client.
Srdjan Popovic, Crossrope
Fueled by my passion for tech, marketing, and fitness, I've spent the last five years building one of the coolest fitness brands on the planet - Crossrope. As Chief Marketing Officer, I'm primarily focused on crafting the marketing strategy and building the team that will turn Crossrope into a household name in fitness. I also love being a dad, playing basketball, and drinking double espressos. Come say hi on LinkedIn.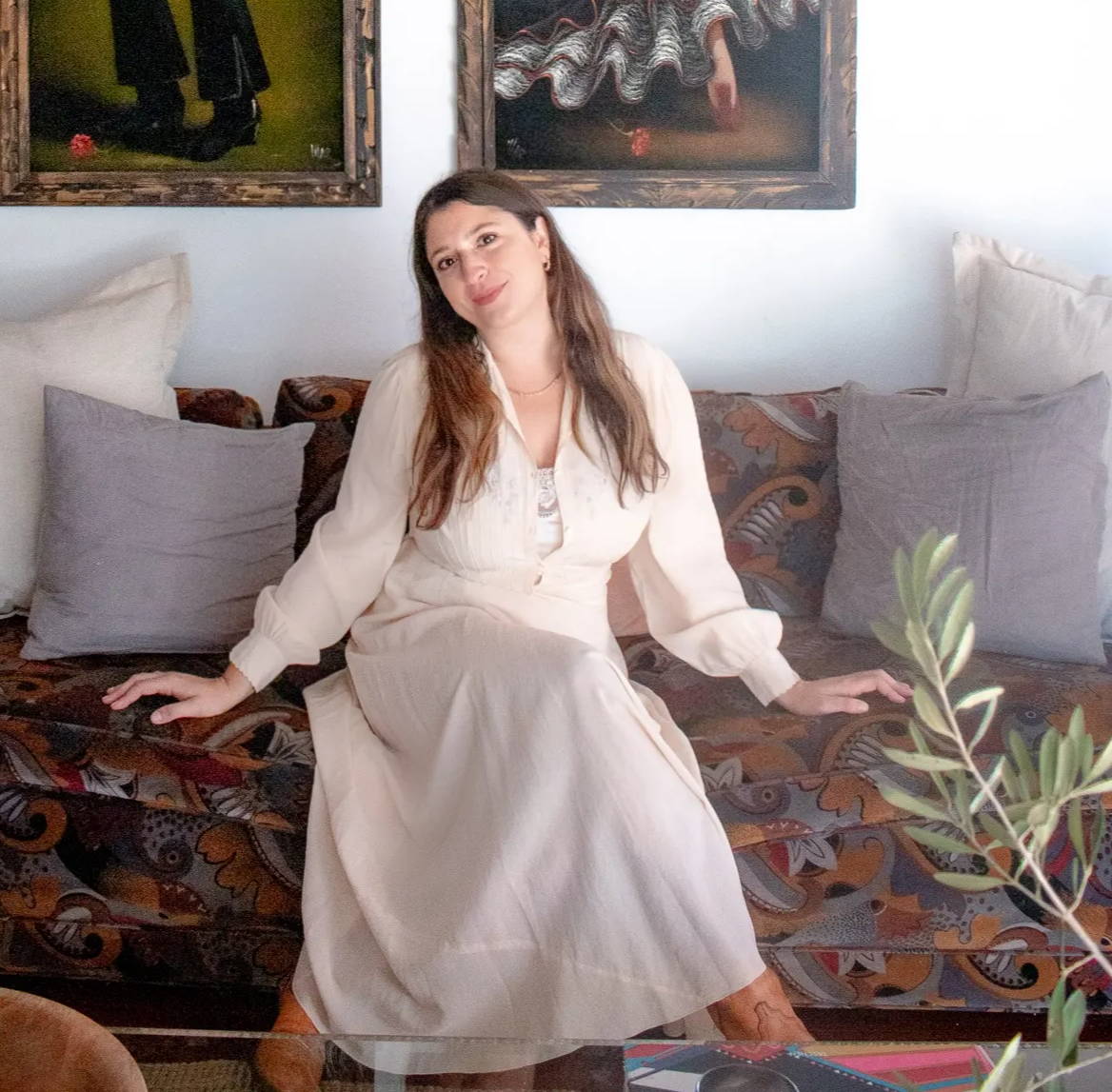 Giovanna Alfieri, The Honey Pot
Giovanna is a native Angeleno who has been at the helm of marketing for many brands, venturing on her own to build a successful consulting agency and now supporting eCommerce and marketing for all things feminine hygiene at The Honey Pot Co. - sold across 56,000 points of distribution including retailers like Target & Walmart with nearly 380k IG followers and a strong, cult-like community. When not talking all things vagina, Giovanna lives on 40 acres in the foothills of East LA and spends her time cooking, riding her vintage Schwinn, hiking and discovering new trails across Southern California, practicing yoga & Reiki and dancing her face off with her Old English Sheepdog, Ramona.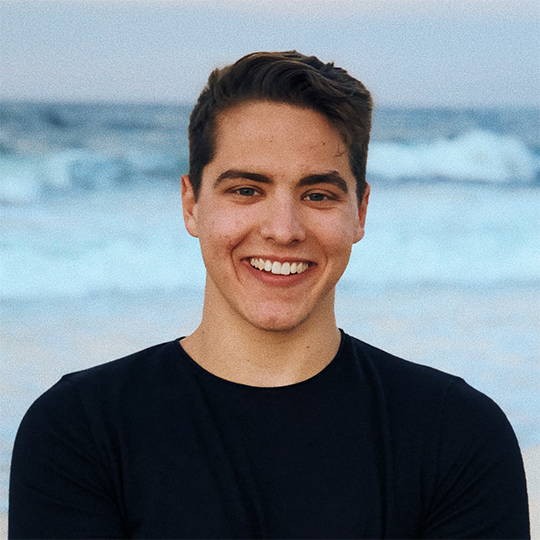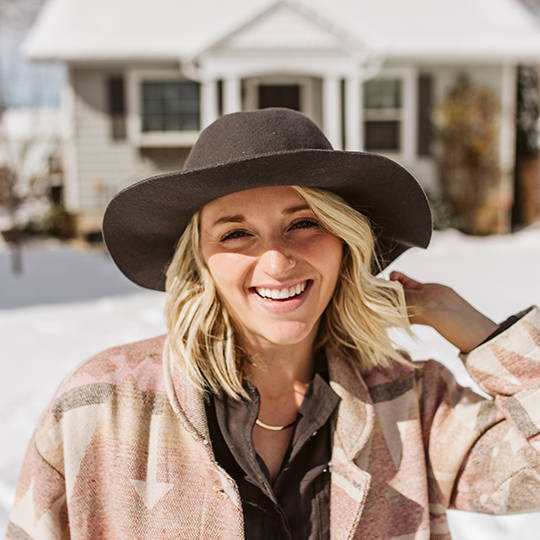 Mckenzie Bauer, Thread Wallets
In 2015 my husband, Colby, and I founded Thread Wallets. Our purpose at Thread is to bring life to a category saturated with bulky and boring. We offer functional products that
allow you to do what you love and to look good doing it. Through our venture, we have found an irreplaceable sense of freedom and happiness as we see our vision unfold. I love coming up with creative ways to market a product or idea and I enjoy brainstorming ways to build long-lasting brands.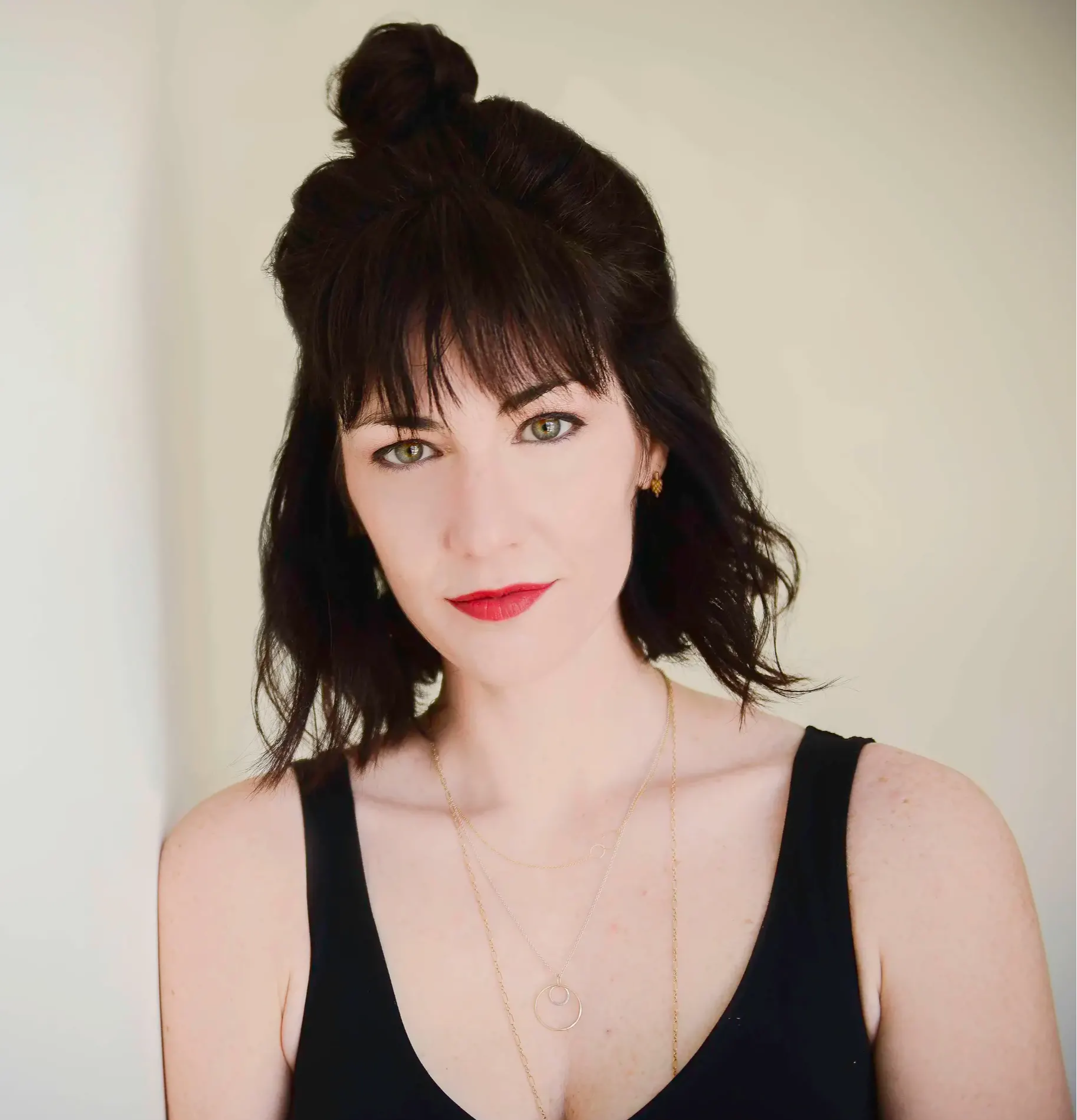 Kelly Nyland is the Founder and Chief Executive Officer of Whym.
Over the past 15 years, Kelly has had a hand in building four successful tech companies, two of which have realized public offerings during her tenure. As CEO Whym, she has garnered the support and backing of well-respected Silicon Valley investors.
As a product, sales and marketing executive, she has introduced over 120 digital products, software, apps and consumer electronics to market in 40 countries. Kelly has worked across a variety of emerging technology sectors including mobile VR / AR, artificial intelligence, robotics, machine learning and voice-enabled TTS / STT.
She has been responsible for helping startups launch, market and grow both in the US and overseas. Kelly has lead international GTM and sales teams for over 20,000 points of sale, architected partnerships with Apple and Amazon teams, globally, and established B2B software partnerships for education and developer networks.
Sam Sprague, Sprague Media
Sam is the Founder & CEO of Sprague Media - a Social Media Marketing & Advertising agency that focuses on helping DTC eCommerce & Retail brands increase sales and new customer acquisition through Social Channels. Sam has led Sprague media, over the past 4-years, in working with over 40+ eCommerce companies. Former Marine and DoD Contractor with over 10 year's experience in Digital Marketing.
Vince Montero is the Product Manager for Helium 10's PPC tool, ADS.  During his 14 year career in digital marketing, he built his expertise around the latest ad-tech in both America and the UK, spanning everything from Affiliate Marketing to Mobile Marketing at an app development firm.
As a consultant, since 2016, he is focused on helping Amazon sellers advertise effectively on Amazon and brings that expertise to Helium 10 with a goal of designing the ultimate PPC tool.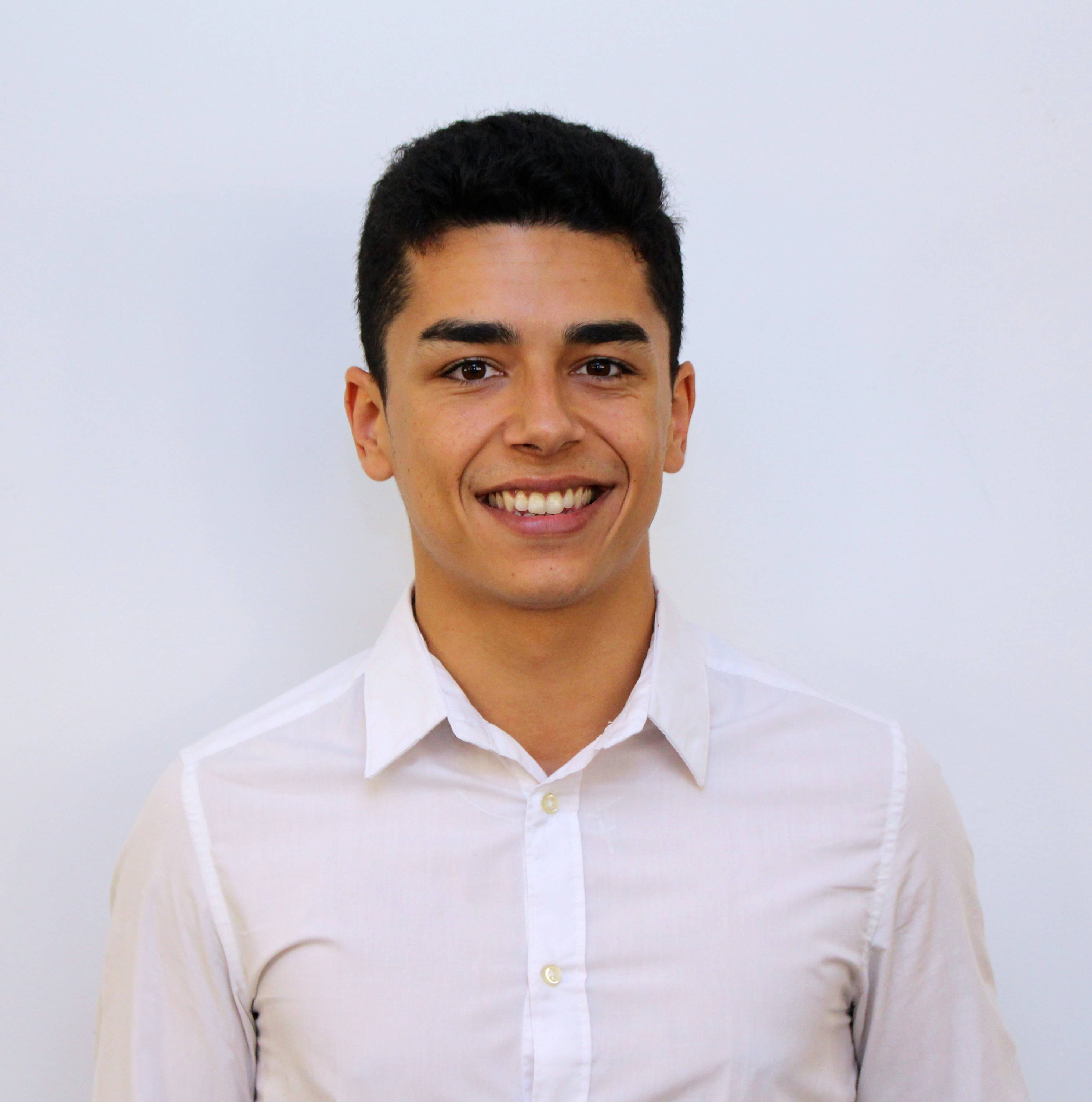 Nick Romaya is a sales and ecomm lover hailing from San Diego, CA. He started selling

Yu

-

gi

-

oh

cards on Ebay at the age of 10 and eventually grew that business big enough to nail a scholarship to NYU for entrepreneurship, so working in the ecommerce space has always been in his veins. In his free time, you can find Nick geeking out on the latest video games or riding his bike in the streets of Manhattan.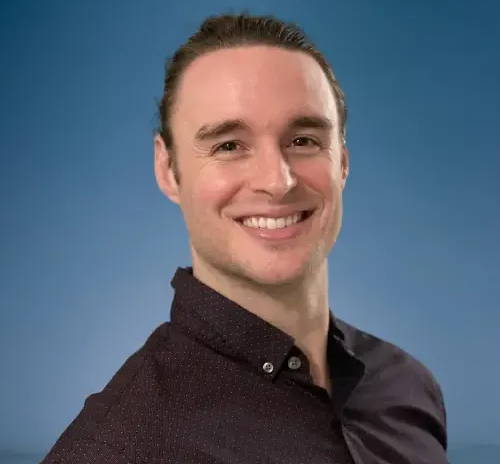 Luke McGurrin, College Thread
Luke McGurrin is the co-founder and chief marketing officer of College Thread, LLC an ecommerce platform focused on designing merch for businesses, student orgs, and colleges across the U.S. The company has bootstrapped itself from a $500 investment to over 5M in annual revenue and was in the top 16% of the Inc 5000, the list of the fastest growing private companies in the U.S.. Luke also oversees the fulfillment department giving him a strong knowledge of supply chain management and operations. Luke specializes in systems and processes and looks for ways to double output without increasing input by setting up scalable systems that lead to consistent results. He understands how complex starting a business can be as he's started over 12 and knows all the places beginners get stuck. His company, Live Sympl, helps founders with personal and team productivity. He will be giving you the systems and tools he's developed over the last decade to help you simplify your business, create alignment as a team, and create scalable systems to give you repeatable success.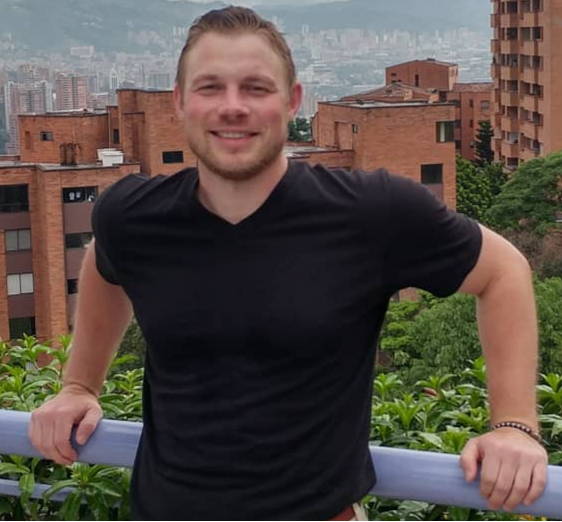 Andrew Krysiac, Bristol Farms & Lazy Acres
Starting his career in E-Commerce at online college textbook retailer www.belltowerbooks.com in '09, he was shortly elevated to VP in '10. He joined the grocery industry in '15 as an analyst for the Managing Director and CEO of Bristol Farms working on special projects related to pricing and square footage profitability planning. He transitioned out to E-Commerce where he pioneered the Amazon Prime Now partnership being the first grocery store outside of New York to join the marketplace which delivered 128% sales growth in Y1. Subsequently he pioneered adding alcohol for delivery and was the first partner on the platform to do so while earning his M.S. Degree in Consumer Behavior at The University of Southern California. Next, he was tasked to perform in Store Operations as a Manager and Store Director through an executive training program in '17 where he delivered record breaking EBITDA results as well as returned a struggling location to breakeven EBITDA. After this stint, he was absorbed back into the corporate office as Director of E-Commerce where he quickly delivered $18M in sales growth in a newly added vertical in addition to being the chief architect for: new partnership negotiations, digital asset management database and protocols, holiday meal ecommerce development and optimization, and resource planning for the E-Commerce Department. Currently he oversees all E-Commerce verticals at Bristol Farms and Lazy Acres while being an E-Commerce advisor for Bristol Farms' new store concept: Newfound Market.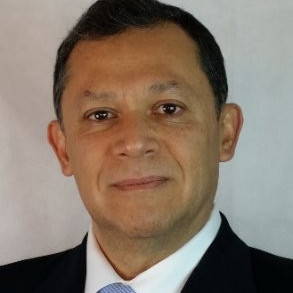 Sergio Cabrera, Walmartvendor.com
Sergio Cabrera is the Founder of Walmartvendor.com and Boxillion.com. Walmartvendor.com was launched in 2001 to support the demands on Walmart suppliers to have a physical presence in Bentonville, Arkansas. It has evolved, and continued to meet the needs of Walmart vendors, globally whether in brick-and-mortar retail or the Walmart Marketplace. Walmartvendor.com connects Vendor needs with 3PLs who can provide the needed services for Vendors to improve the positioning and sales of their products. Until recently, Sergio was acting as the VP of eCommerce & Market Development at Walmartvendor.com LLC working to support the development of new e-commerce related technologies. Boxillion not only connects online retailers with a temperature-controlled, automated Smart Box conveniently located outside of homes, residential units, and businesses, but it also provides a parcel traffic control platform that tracks, through a cloud-based app, the schedule of parcel deliveries and returns, while enabling the recipient to select a compartment for the parcel that is climate controlled, secure, UV sanitized, and scheduled. Sergio also provides collaborative leadership to inventors who need help with their brand and product development, connecting them to the right sources and experts in their product category. In one form or another, He has been providing services and support to Walmart and its suppliers since 1995.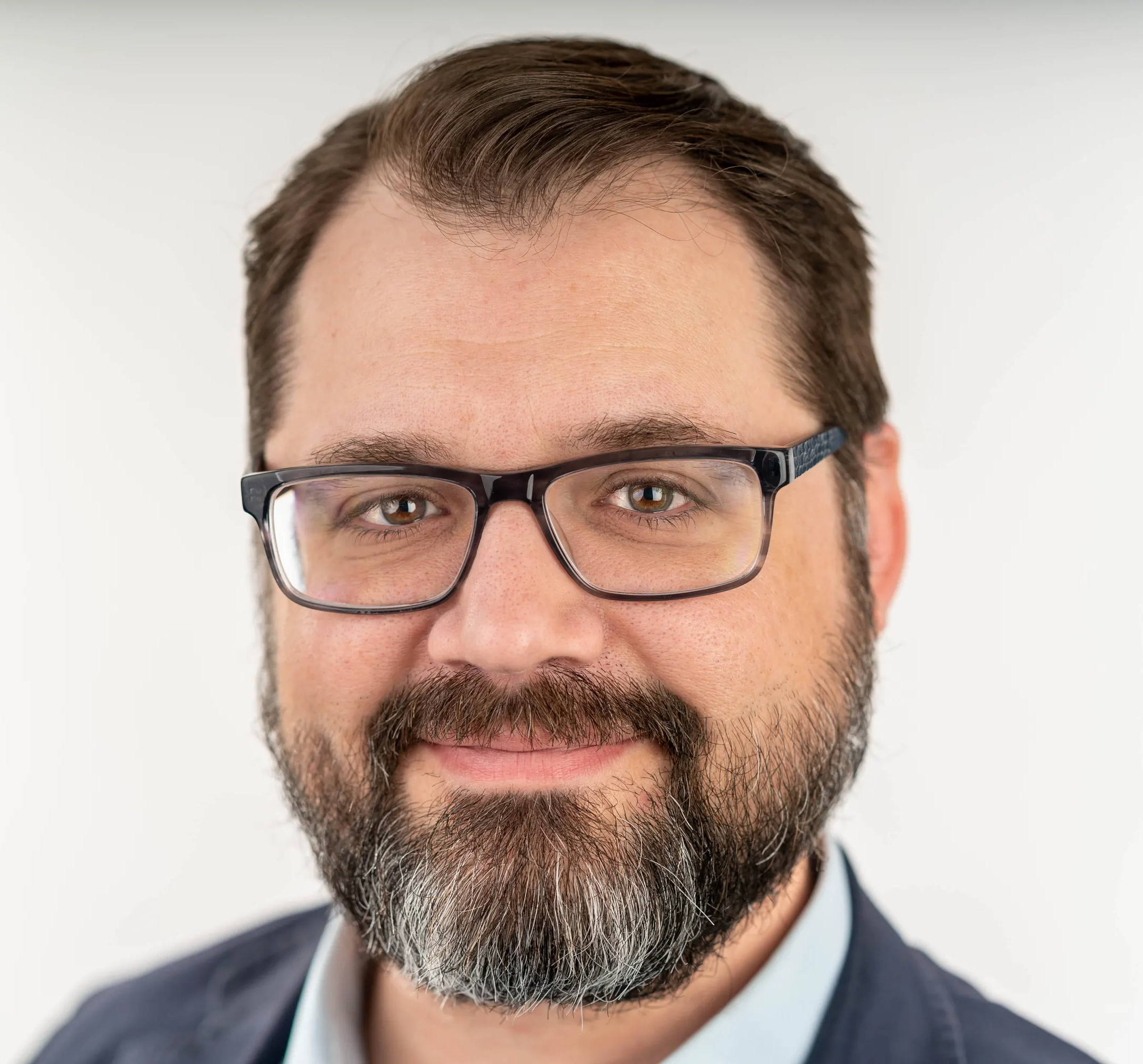 Dave Charest, Constant Contact
An award-winning content marketer with over 14 years of experience, Dave follows a simple philosophy when it comes to content marketing, "All good things come from focusing on the people you're trying to reach and helping them become more successful." Creator of the One-to-Many Method of content creation, Dave and his team at Constant Contact have used this process to reach millions of small business customers and prospects with various forms of content.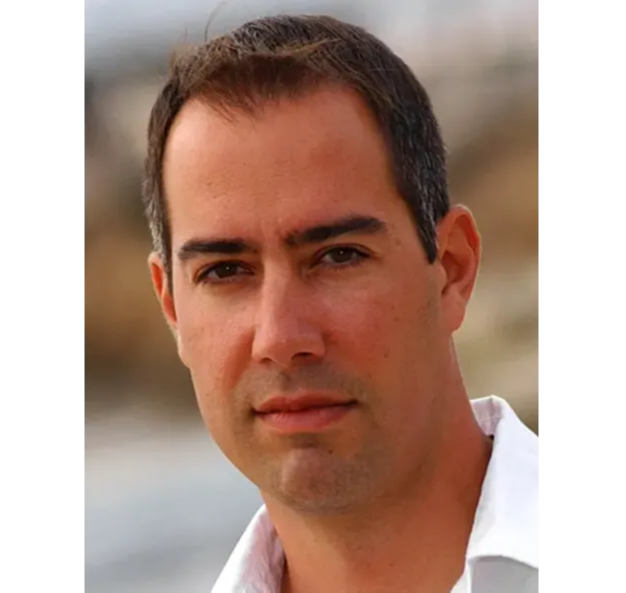 Matt has started multiple businesses, bought one, sold over 20 as a broker, and has seen a few go down the tubes! He is now working hard to grow CapForge into a nationally recognized brand for e-commerce bookkeeping. He is the author of the best-selling e-book "Amazon Seller Bookkeeping: How to Set Up & Maintain Your Books Quickly & Easily for Your FBA, FBM, and E-commerce Business Operations." Matt has an MBA with an emphasis on Entrepreneurship from SDSU, multiple bookkeeping certifications, and was formerly a licensed business broker in CA for a number of years. He has been a guest on numerous podcasts and webinars and has been an invited speaker at industry events.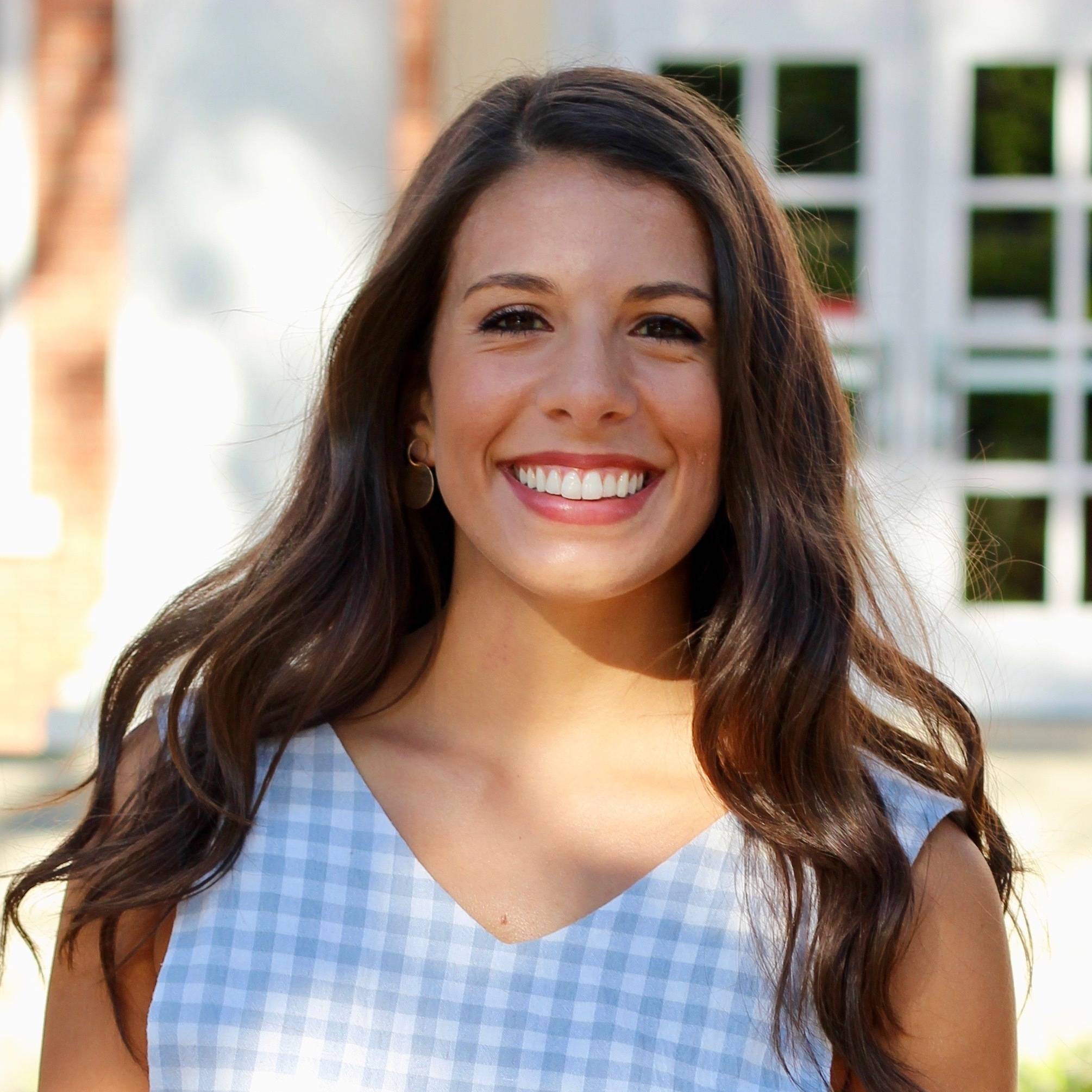 Georgia Abdallah, Springbot
Georgia Abdallah is the lead senior account manager for customer success at Springbot. She loves working with customers and helping them achieve great results with their marketing campaign strategies.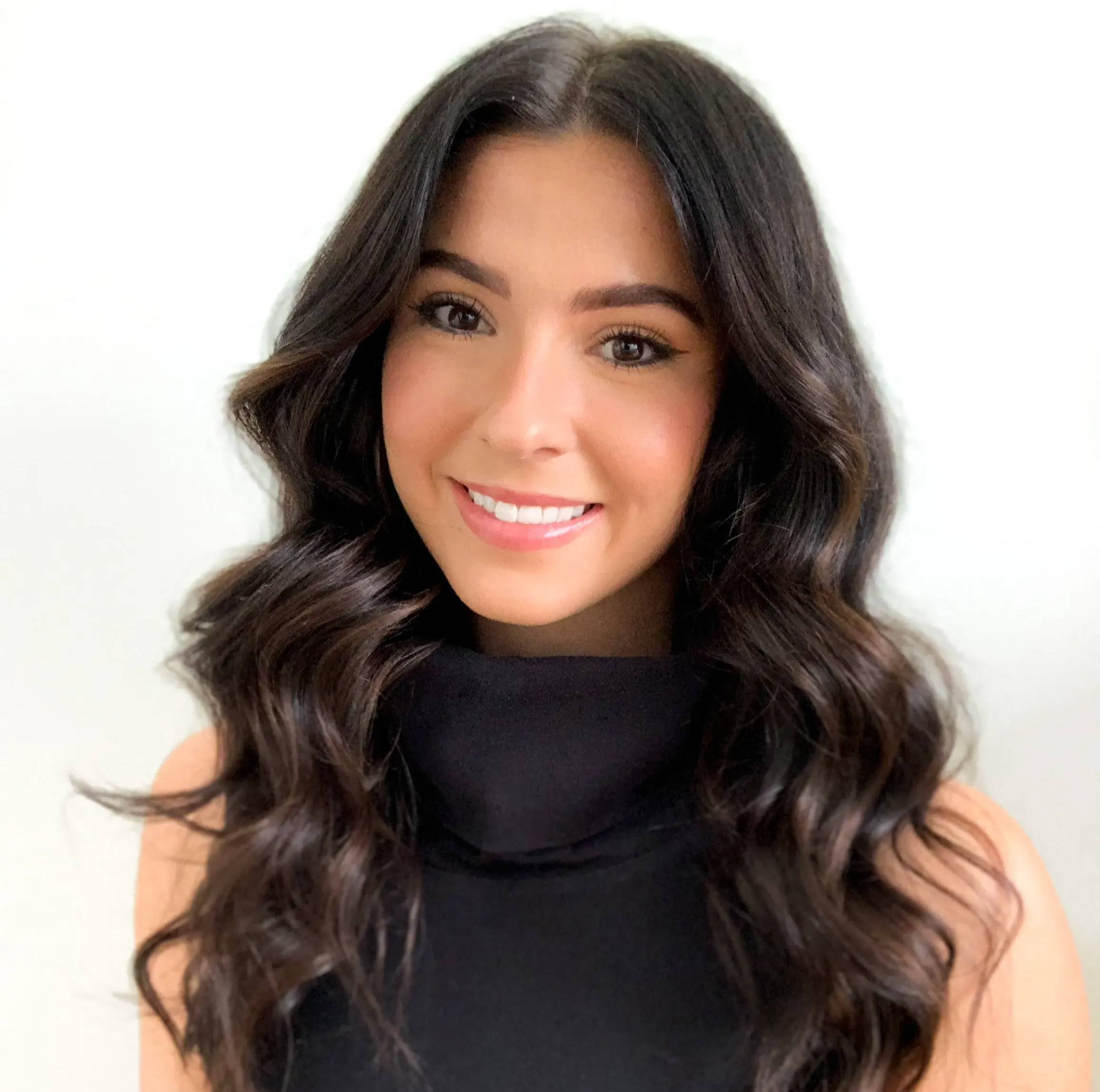 Valentina Barron, Octane AI
Valentina Barron is the Senior Account Manager at Octane AI. With previous experience in social media marketing and brand management, she helps Octane AI's biggest merchants succeed with Octane AI and Shopify.
Barron holds a Bachelor of Commerce (majoring in marketing and communications) and a Bachelor of Science (majoring in Psychology) from the University of Western Australia.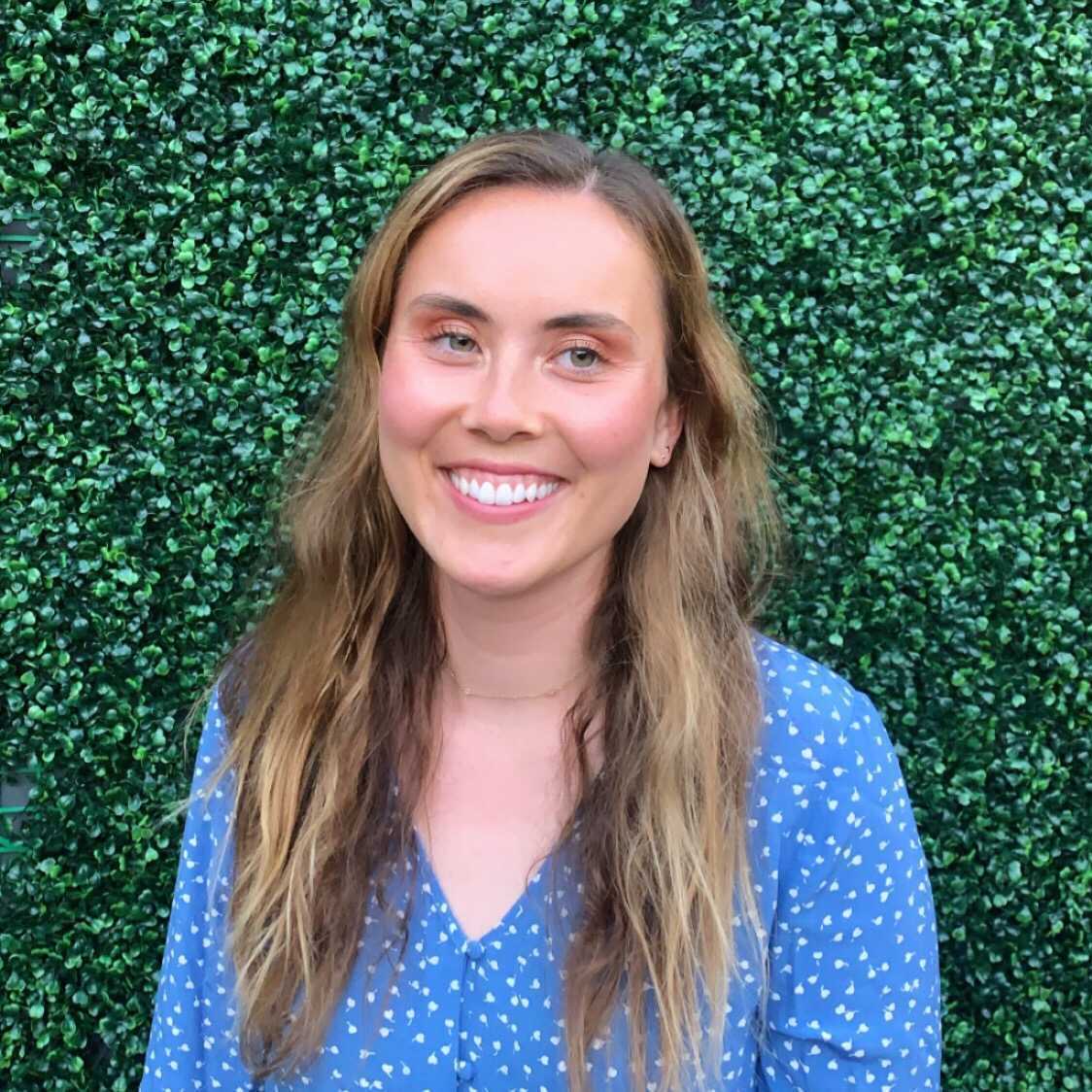 Julia manages strategic partnerships for Gorgias on the West Coast Region of North America. Prior to joining Gorgias, she worked on the marketing and partnerships side at BounceX, which enables eCommerce brands to better recognize their customers online, providing 1-to-1 marketing at scale. She also worked at Yotpo, a user-generated content marketing platform for D2C brands. She loves building relationships with partners and watching eCommerce merchants grow through amazing customer experiences.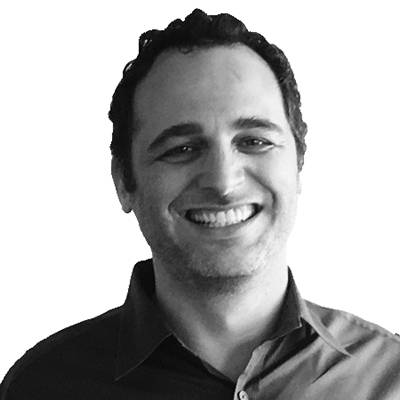 Eran Pick, Solid Commerce
Eran Pick is a serial entrepreneur and founder of high value technology companies focused on the eCommerce space.  As the CEO and Founder of Solid Commerce, he built an integrated SaaS platform connecting marketplaces (Amazon, eBay, Walmart, Overstock, Sears, etc.), on-line shopping carts, vendor inventories, and shipping options together where clients can manage inventory, orders, warehousing, pick/pack, and shipping all in one place.
Liquidate Direct, which was also founded and run by Mr. Pick, assisted large brick-and-mortar retailers in liquidating stale stock through eCommerce channels.  He also founded and ran Smart Media, a provider of solutions for delivering Internet radio, on-demand music and other audio content via a standalone audio device.
Mr. Pick is based in Los Angeles, California.
Keynote and Featured Speakers from Past Events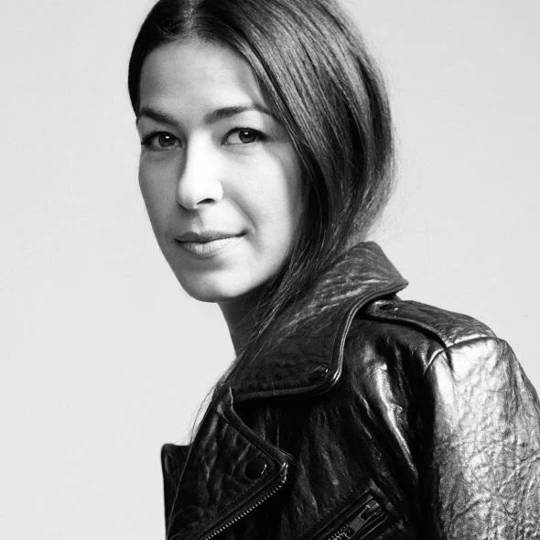 In 2001, Rebecca designed a version of the "I Love New York" t-shirt as part of a five-piece capsule collection, which appeared on The Tonight Show and became an overnight sensation.
In August of 2017, she was announced as a member of the first-ever New York State Council on Women and Girls, in the company of other female industry leaders including Refinery29 founder Christene Barberich, SoulCycle CEO Melanie Whelan and Deloitte CEO Cathy Engelbert. Rebecca is dedicated to bringing women together to enact positive change.
In September of 2018, she established the Female Founder Collective, a network of businesses led by women that invests in women's financial power across the socio-economic spectrum by enabling and empowering female-owned businesses.
Today, Rebecca Minkoff is a global brand with a wide range of apparel, handbags, footwear, jewelry and accessories (including tech).
Facebook's Director, Global Partnerships Management and Business Development
Christine's impressive resume includes over 8 years experience in a leadership role at Facebook in addition to Director of Marketing at Viacom.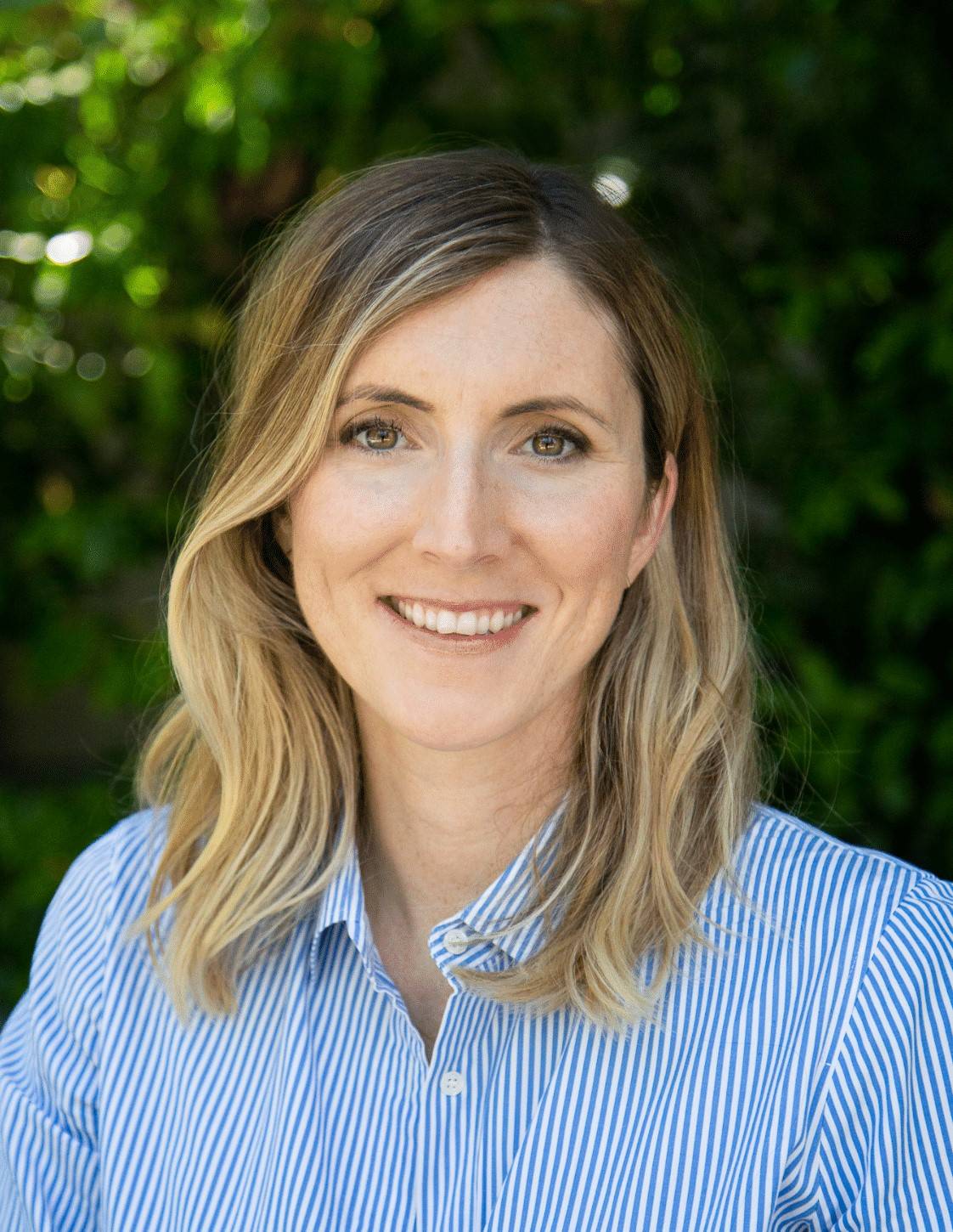 Richard Carreon, Refersion
Richard Carreon has been Director of Marketing at Refersion since December of 2019.
Prior to this, he held a Director role at PebblePost, where he created a new marketing channel. Richard has been involved with the Adtech/Martech industry for over five years, and has over eight years of Marketing experience. He got his start on Apple's higher education marketing team.

Richard helped contribute and spearhead corporate marketing campaigns at YuMe for the Cannes Festival of Creativity. He's also been involved with marketing for DMXCO, CES, Adweek magazine, and helped promote industry-leading original research.

Recently, he helped validate PebblePost as a Martech leader for their creation of Programmatic Direct Mail, which they did through original research and thought leadership.

At Refersion, Richard leads a team of Merchant, Partner, and Product marketers as they execute high-performing campaigns that drive new product adoption and customer
growth.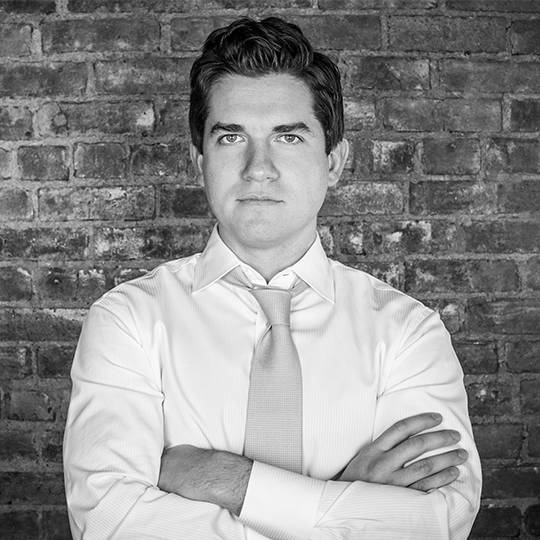 Kyle Widrick, Win Brands Group
Kyle spent nearly a decade learning the art of consumer focused venture capital & brand building at Burch Creative Capital working side-by-side with billionaire serial entrepreneur and branding guru J. Christopher Burch. Kyle's latest venture Win Brands Group is a leading operator of a portfolio of direct-to-consumer brands. Focused on leveraging best-in-class technology partners & a shared services team to scale the most innovative customer-first brands in the world. Current portfolio brands include the #1 scented candle company on Amazon (Homesick.com) and the #1 functional wedding band (Qalo.com).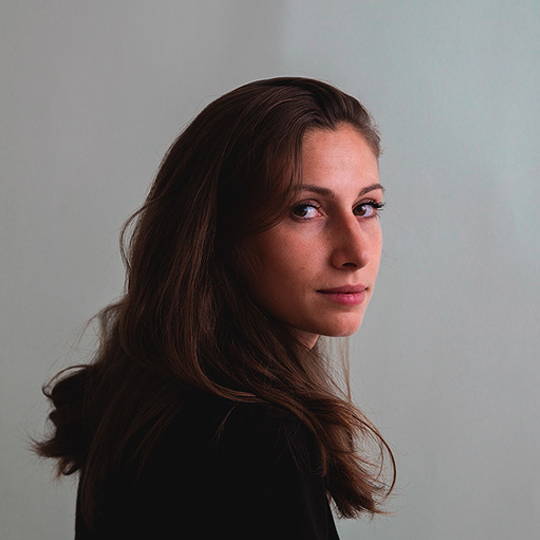 Elena Kostova, Product Marketing Manager SMSBump
Elena Kostova is the Product Marketing Manager at SMSBump, with 3+ years of experience in the field and extensive knowledge in SMS marketing particularly. Her goal with SMSBump is to empower thousands of brands to leverage all the unique capabilities of SMS and use the channel to establish long-lasting relationships with customers, drive more sales and boost revenue.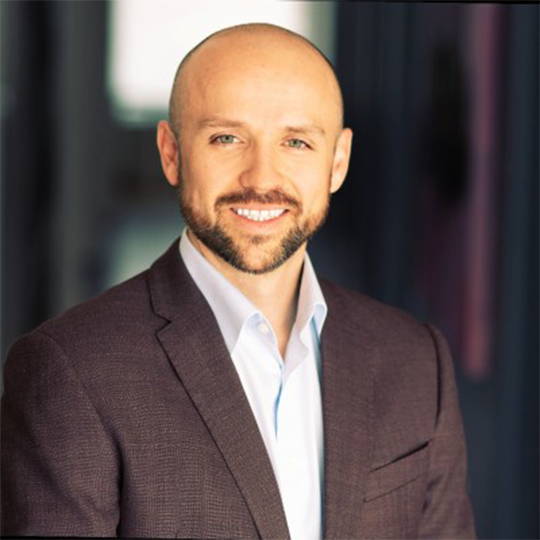 Emerson Smith, CEO Pushnami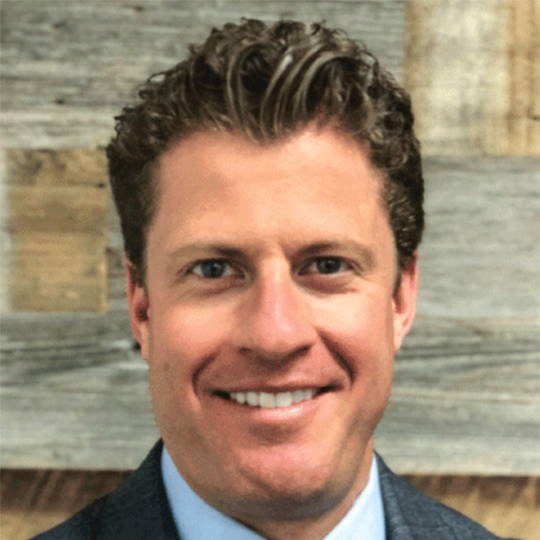 John Yarrington, CEO PDMI
John Yarrington is co-founder and chief executive officer of the Performance-Driven Marketing Institute (PDMI) and co-founder of Definitive Media Group (DMG), an event and trade publishing company. Prior to co-founding PDMI and DMG, Yarrington was the publisher of Response Magazine and executive director of Response Expo and the Direct Response Marketing Alliance (DRMA). With nearly two decades of serving the direct response, direct-to-consumer, and performance-driven marketing industry, he has become an experienced leader and seasoned veteran at building community platforms that unite, grow, and propel industries forward. Yarrington received both his bachelor's and master's degrees in business administration from California State University, Fullerton.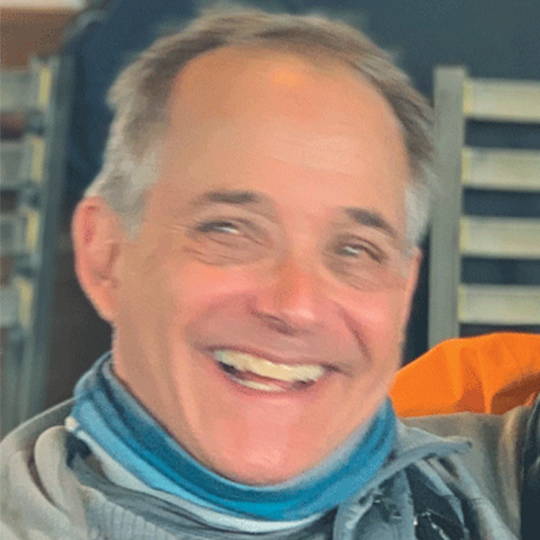 Dick Wechsler is founder and CEO of Lockard & Wechsler, a full-service direct marketing agency, which has grown from $3 million to $650 million in annual media billings. Early in his career, Wechsler — a member of the Direct Response Hall of Fame, as well as a past member of the board of directors for the Electronic Retailing Association (ERA) — realized that good creative and the ability to quickly access and analyze data were the keys to successful direct response marketing. Most recently, he's led an initiative to develop tools and strategies to plan, track, and analyze integrated media campaigns that support direct and retail channels, and push online campaigns beyond their traditional scalability limits.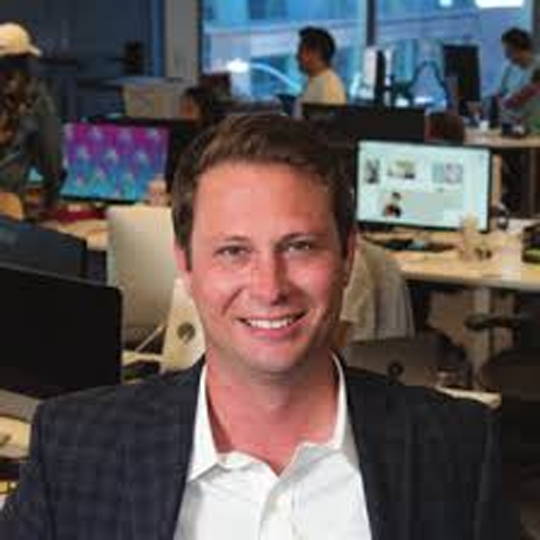 Dylan Whitman, Entrepreneur and Investor
Dylan is an experienced Entrepreneur growing, leading and exiting (and sometimes failing) businesses in Agency / Services, Marketplace, SaaS and Direct to Consumer Retail.

Dylan Co-Founded and was CEO of Direct to Consumer agency BVA Commerce (BVAccel), working with brands under his leadership like MVMT Watches, Boll and Branch, Kylie Cosmetics, Native Deodorant, CupShe, Draper James, Kopari Beauty, P&G, Red Bull, and 100's more doing billions in D2C revenue on Shopify.After growing the agency to 125+ employees and 8 figures annual revenue and exiting to private equity in 2018,
Dylan Co-Founded Retention Rocket, an eCommerce SMS / Messaging platform driving record revenue for
eCommerce merchants through personalized, relevant, and timely communications and promotions with a 95 percent open rate.

Dylan is also an active Series A and Seed Investor, recently investing in the leading eCommerce CSM Platform, Gorgias, and Malomo, a fast-growing SaaS focused on shipment tracking and marketing for eCommerce businesses.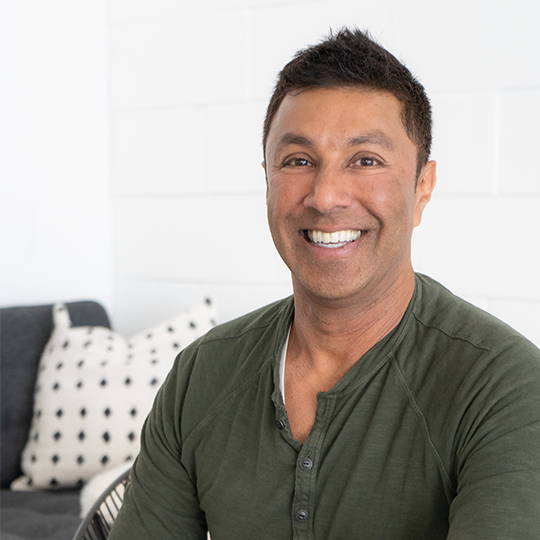 Prem Chand, CEO Growth Factors/Three Bird Nest/California Living Designs
Growth Factors was founded by Silicon Valley entrepreneur, Prem Chand. From humble beginnings on a family farm in the small agricultural town of Biggs, California, Prem moved to the Bay Area and shortly after started Milestone Technologies, a large IT services provider. Under Prem's, leadership, Milestone grew to employ approximately 2,000 people in 30 countries serving more than 200 clients. Prem stepped down as CEO in 2017 and started Growth Factors in February 2018.
Now, Prem and his team are dedicated to helping other entrepreneurs break through barriers and scale. Growth Factors applies market-proven methodologies aligning culture, marketing/brand, sales, data driven operations, IT infrastructure and financial resources with hands-on expertise to lead companies to their highest potential.
At Three Bird Nest, Growth Factors' first acquisition which was
purchased in 2018, the team has driven the organization to nearly triple the brands revenue in the past two years. With a focus on defining the brand, product strategy, core process development, customer experience, and investing in logistics, Three Bird Nest is poised for large scale growth as we head into 2021.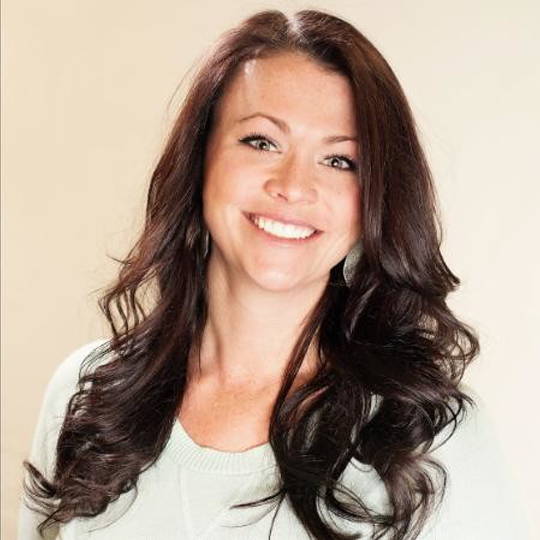 Ashley Hilton, Product Manager SearchSpring
Ashley Hilton is an experienced ecommerce and retail professional having worked in each field for over five years. She's used her experience with everything from UI/UX to analytics to help countless retailers and brands solve complex problems. Having built and managed the customer success team at Searchspring for three years, Ashley has crucial insight on the challenges facing merchants which she now brings to the product team.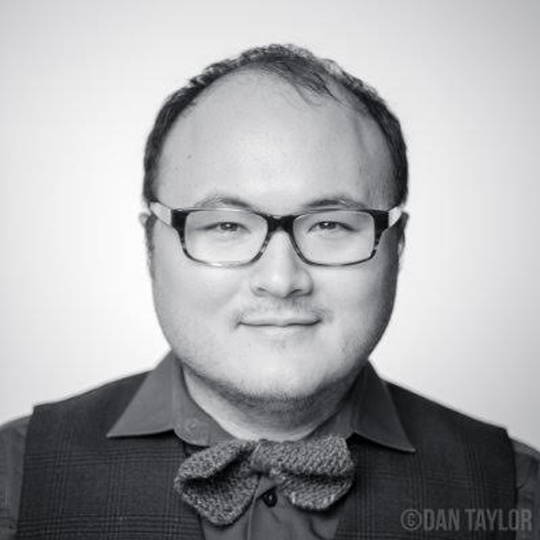 Ben Parr, President and Co-Founder Octane AI
Ben Parr is President and Co-Founder of Octane AI, a platform to fuel brand growth and personalization. Octane AI powers engaging quizzes, data collection, and personalized Messenger and SMS automation. Ben is the author of "Captivology: The Science of Capturing People's Attention" and a board director of the non-profit Samasource. Previously, Ben was the Co-Editor of Mashable, a columnist for CNET, and a venture capitalist. He has sat on the advisor boards of Lufthansa Airlines and various startups. He is a member of the Forbes 30 Under 30.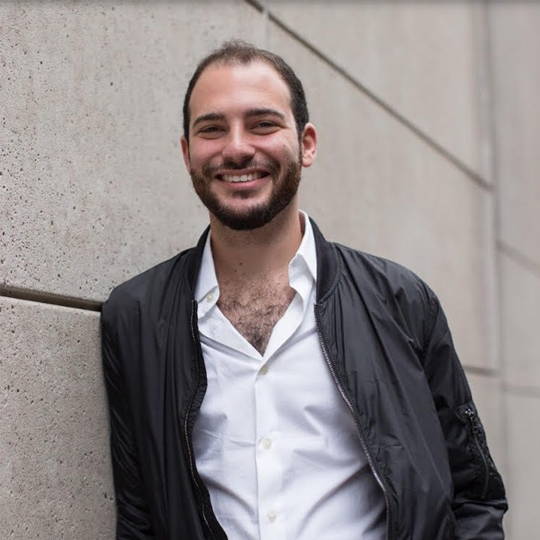 Adam Rivietz, Co-Founder & CSO #paid
Adam Rivietz is a serial entrepreneur, starting his first venture in high school, PlanMyProm. Ten years later, the company is creating memories for graduates. Prior to #paid, Adam briefly attended Western University, where he studied philosophy. He dropped out after sophomore year and founded Entourage Apps. In the company's first year, Adam and his team published over 20 iPhone apps. All of them ranked in the top 200 of their respective categories, earning Adam the title of top 1% app developer. At #paid, Adam supports the sales and marketing functions. He typically travels 100+ days/year to speak at dozens of marketing conferences across North America. You'll most likely see him wearing a #sweater and big smile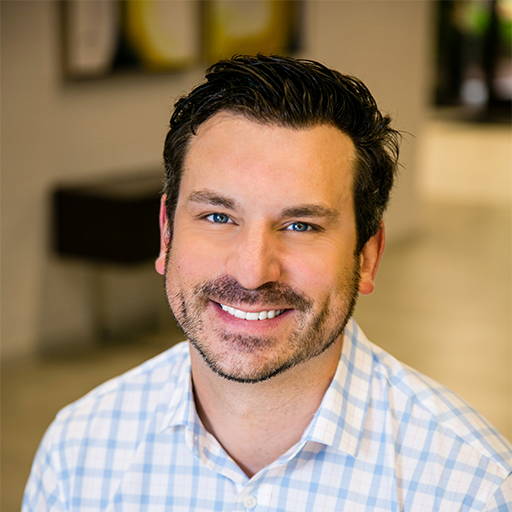 Chris Shipferling, Managing Partner Global Wired Advisors
A sales and marketing executive for lower middle market - middle market consumer product companies. Moved into the entrepreneurial world by starting my own digital consulting company, providing enterprise level consults for digital strategies. As one of four partners for Global Wired Advisors, I head up the Business Development/Marketing and Data Analytics team. Global Wired Advisors is a leading Digital Investment Bank focused on optimizing the business sale process. Our approach combines decades of merger and acquisition experience with online and e-commerce expertise to increase the transactional value of your greatest asset. Maximizing the value of your company in a business sale is achieved through the full expression of its future potential. Choosing the right representation to provide this vision to the right buyer, means putting your future in focus.