Keynote and Featured Speakers from Past Events
With 50+ expert speakers from all aspects of e-commerce and the freedom to choose which speakers to listen to.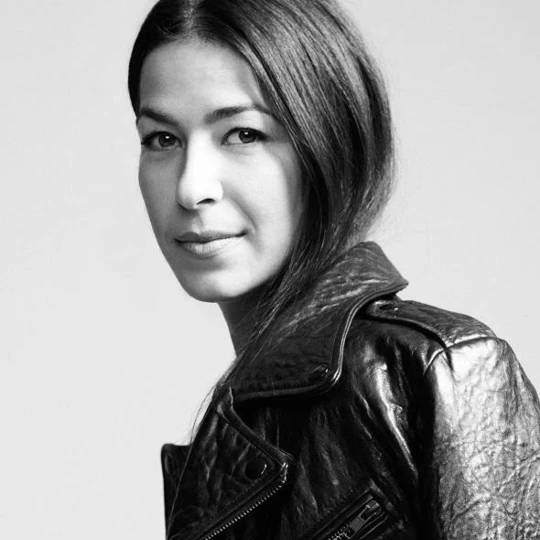 In 2001, Rebecca designed a version of the "I Love New York" t-shirt as part of a five-piece capsule collection, which appeared on The Tonight Show and became an overnight sensation.
In August of 2017, she was announced as a member of the first-ever New York State Council on Women and Girls, in the company of other female industry leaders including Refinery29 founder Christene Barberich, SoulCycle CEO Melanie Whelan and Deloitte CEO Cathy Engelbert. Rebecca is dedicated to bringing women together to enact positive change.
In September of 2018, she established the Female Founder Collective, a network of businesses led by women that invests in women's financial power across the socio-economic spectrum by enabling and empowering female-owned businesses.
Today, Rebecca Minkoff is a global brand with a wide range of apparel, handbags, footwear, jewelry and accessories (including tech).
Facebook's Director, Global Partnerships Management and Business Development
Christine's impressive resume includes over 8 years experience in a leadership role at Facebook in addition to Director of Marketing at Viacom.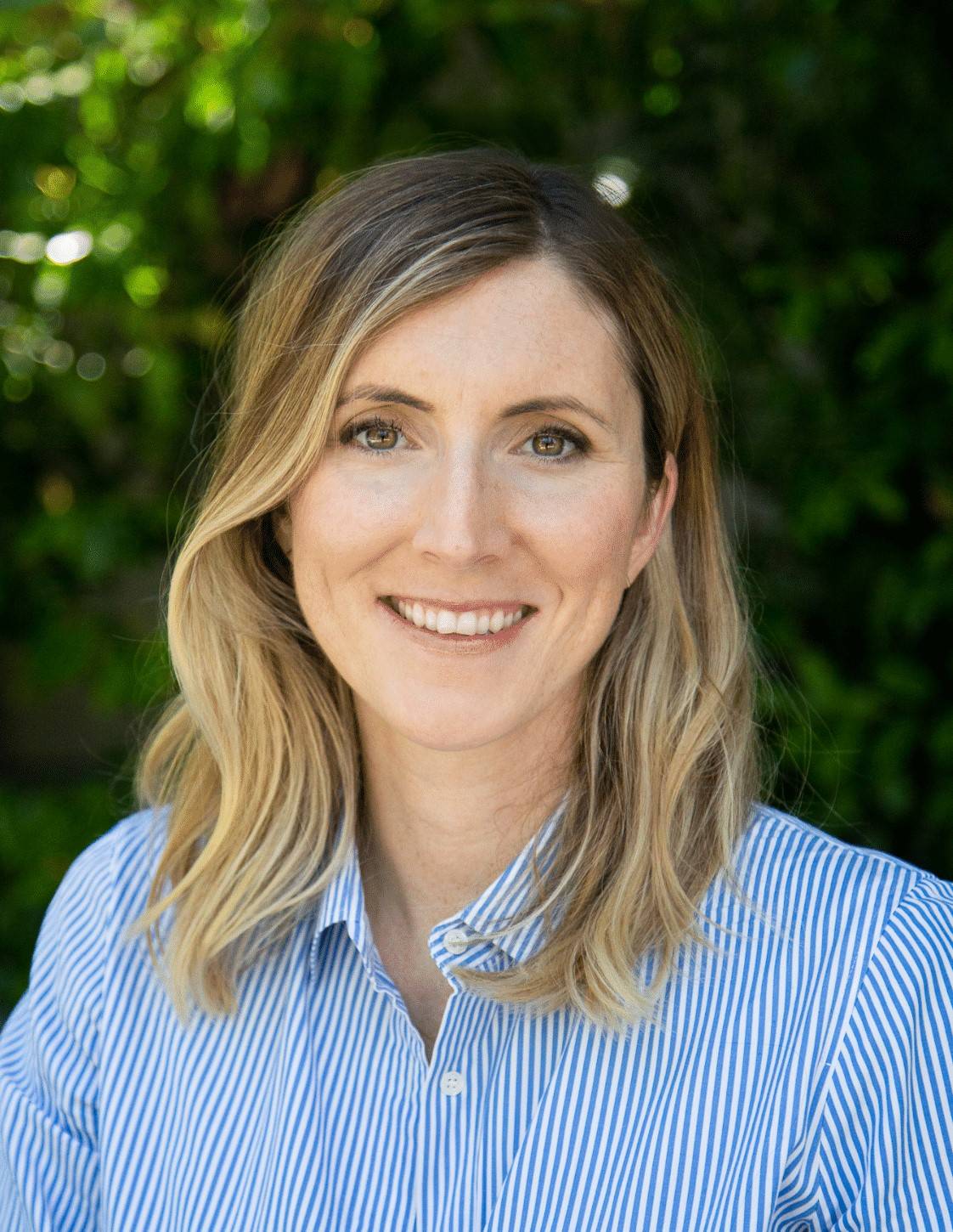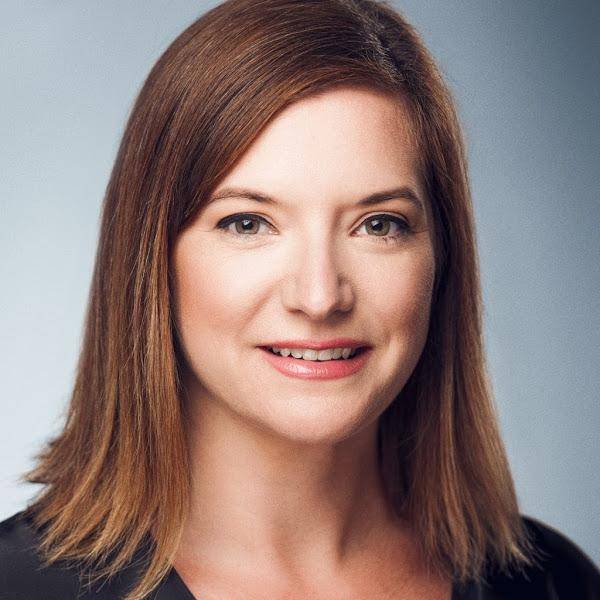 Katie Wilson has been at Google for over 12 years and is the Head of E-commerce, Southwest for Google Customer Solutions.
Her team partners with some of the largest & fastest growing businesses to leverage Google advertising platforms & technology to meet their business objectives. In her prior roles at Google she has worked as an Account Executive on some of our largest retail partners and helped launch Google Pay with merchants.
Prior to Google, Katie has worked for LVMH's eCommerce site and a boutique media agency for nonprofits.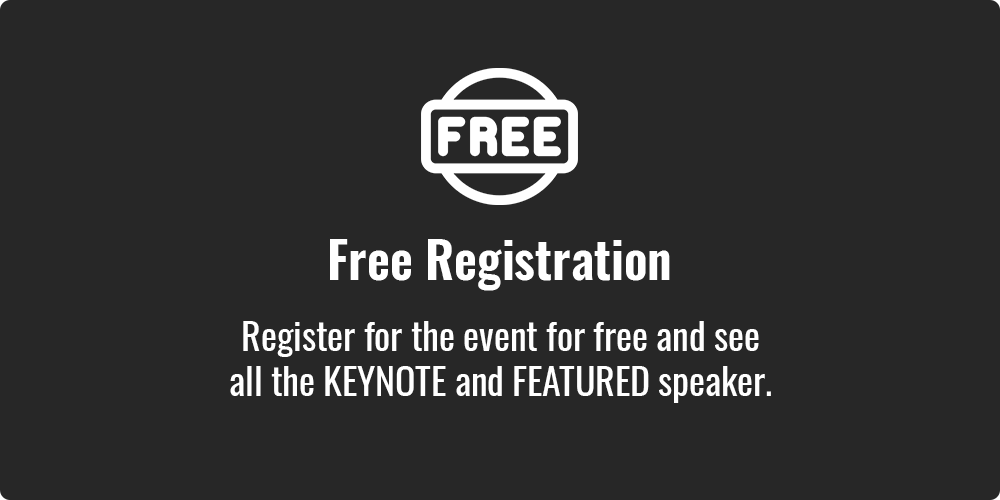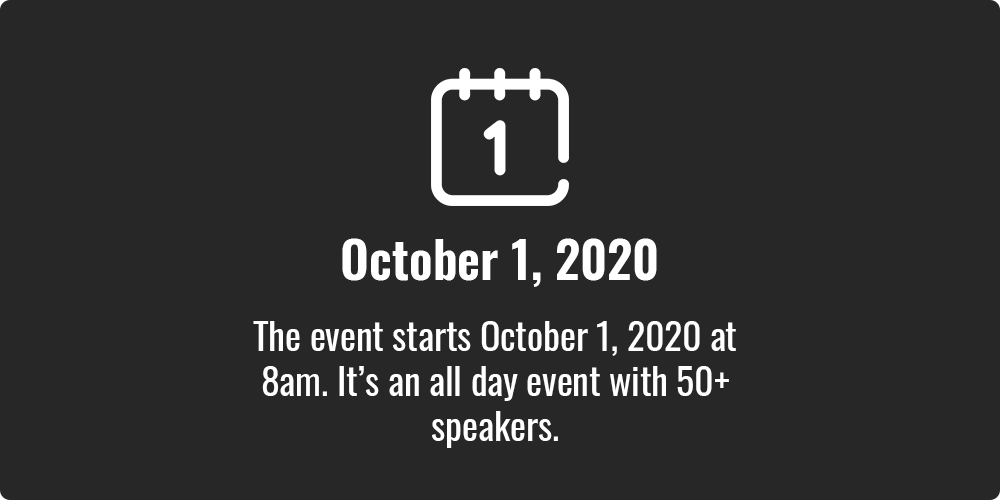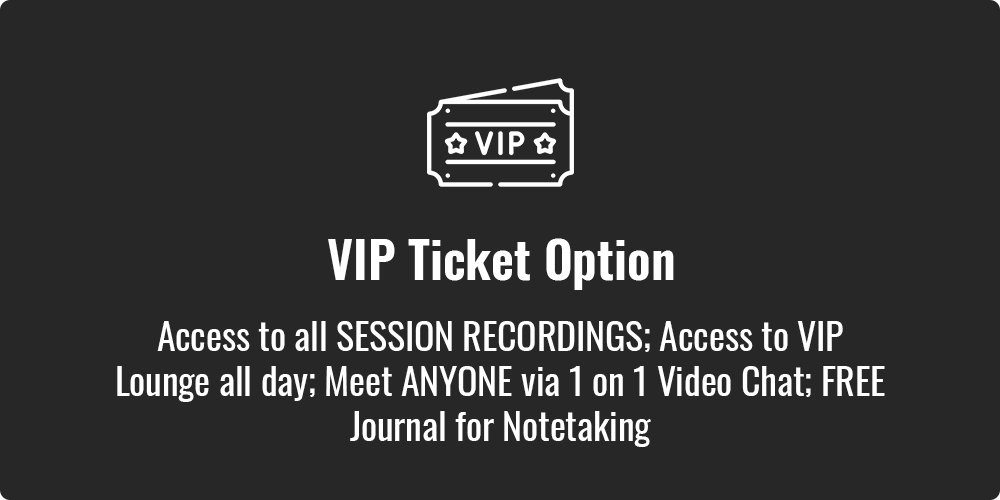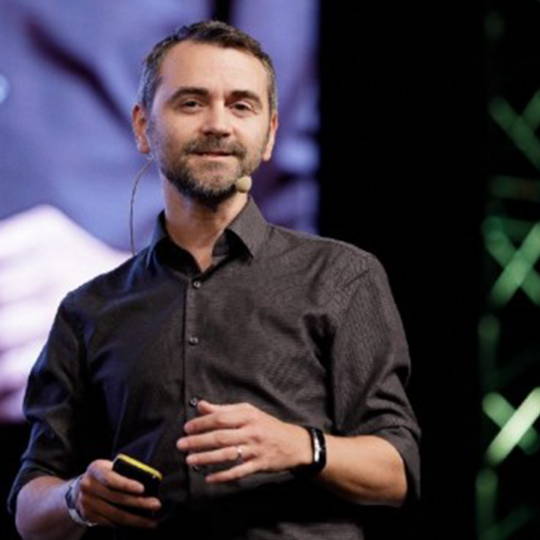 Valentin Radu, CEO & Founder, Omniconvert
Valentin Radu is a serial entrepreneur, data-driven marketer, CRO expert, international speaker, father, husband, and pet owner. Nowadays he is the CEO and founder at Omniconvert, an awarded and funded software company that has delivered a successful CRO platform - Omniconvert Explore, used by
companies such as Whirlpool, ING, Orange, Avon, and Wordstream and the first Customer Value Optimization Software available for Shopify Merchants - Reveal. Valentin has spoken at over 100 International events over the last 7 years, including
DMEXCO, Mobile Web Congress, SMXL, Growth Marketing Conference, Conversion World, Webit, WebSummit, SemDays, Tech in Asia, E-commerce Brazil, Iceefest, HowToWeb, etc.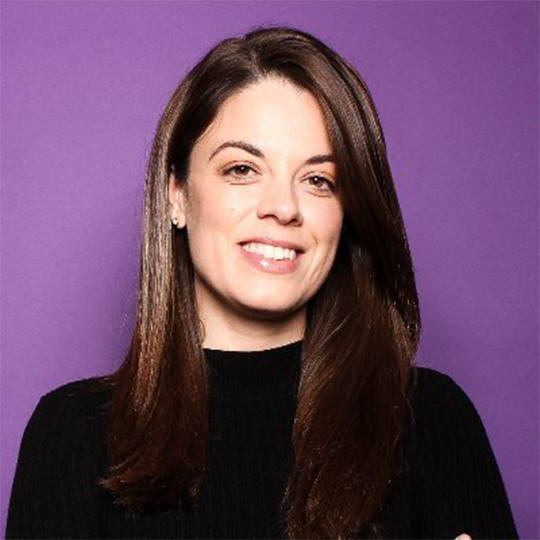 Alicia Thomas, Postscript
Alicia Thomas is the director of community at Postscript. Alicia is a veteran of the marketing analytics space, and her award-winning work has been featured on sites like A Better Lemonade Stand, TechCrunch, Performance Marketer, and Shopify Plus. Previously, she was an early employee at the profitable high-velocity marketing platform, Klaviyo, where she helped to more than 10X the company. Alicia was also a team member at Lattice Engines (acquired by Dun & Bradstreet) and has worked with brands across the globe to help scale their marketing through content and community building.
Proposed Topic: Text people, like people: Using SMS to build relationships, empathy, and ultimately grow.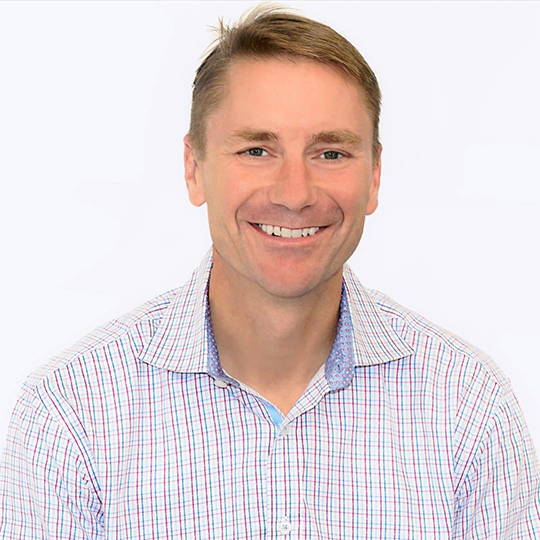 Ted Mills is the CEO and co-founder of Tespo, a home healthcare technology company passionate about improving health outcomes through the lens of patient compliance beginning
with personalized nutrition. Having joined Tespo in 2014, Ted's mission was simple: to help people. He set out to bring high
quality vitamin and supplement products to the masses in liquid format using a unique in-home dispenser designed to help people remember to take their products . Along the way, Ted pioneered a new category within the vitamin and supplement industry that merges nutrition and data science with technology to produce an advanced in-home, health platform.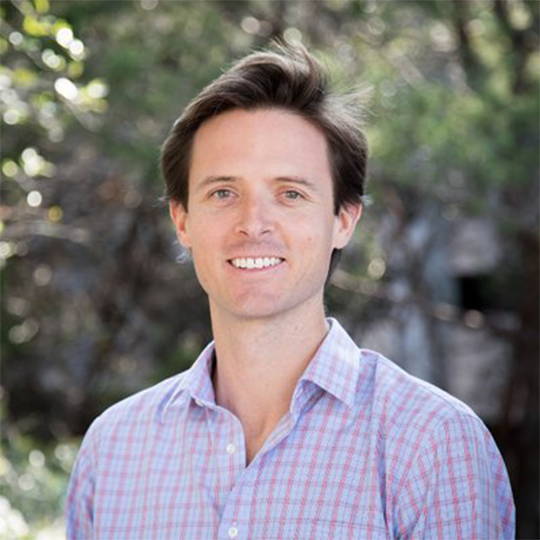 Casey Armstrong is the CMO of ShipBob, a leading ecommerce fulfillment solution for over 3,500 brands and with 10 fulfillment centers across the United States, Canada, and Europe. Prior to joining ShipBob, he was the VP of Marketing for BigCommerce and the SVP for Watchmaster, a luxury watch brand.
Topic: How to Provide a Better Than Amazon Experience for your Customers During a Nine Month Peak Season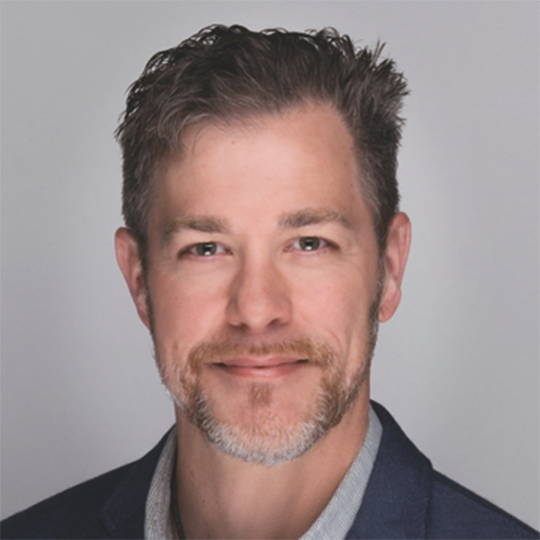 Chris Foster is VP New Business at Modern Postcard, a national direct marketing company that services business of all sizes and in all markets. Their newest innovation, Modern iO Postcard Retargeting, specifically supports the eCommerce industry: any company with a website can retarget their lost visitors with direct mail postcards. As a marketing and branding executive, Chris understands how to help any-sized business better position and brand themselves to tell their most authentic story and engage their audience.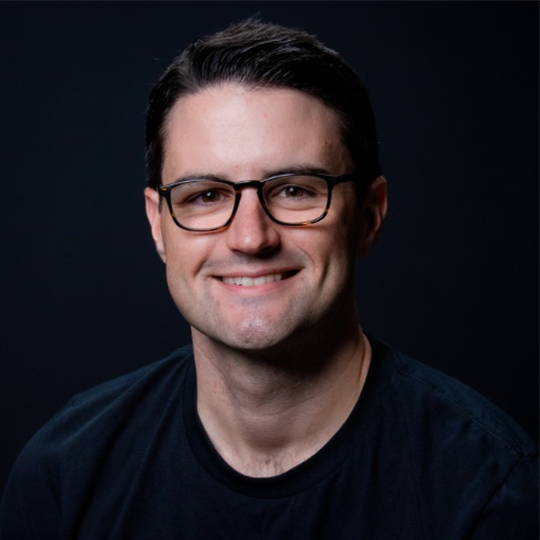 Dan Murphy, Director of Marketing Privy
Daniel is the Director of Marketing at Privy and leads the brand & product marketing teams. Prior to joining Privy, Daniel helped grow several of today's top startups including Drift, Onshape and HubSpot. At Drift Daniel co-authored the book "This Won't Scale" with his marketing colleagues and Privy's CMO Dave Gerhardt. You can follow Daniel on Twitter at @_danieljmurphy.
Derric Haynie, Chief E-Commerce Technologist E-commercetech.io
Derric Haynie is the Chief E-commerce Technologist at Ecommercetech.io – Where E-commerce stores go to research, discover, and buy the right tools to grow their store. Derric is on a mission to do a demo a day until he's researched every tool in the Shopify app ecosystem. When he's not doing that (and when not in COVID), you can find him speaking, networking, or grabbing a drink at any of your favorite E-commerce events.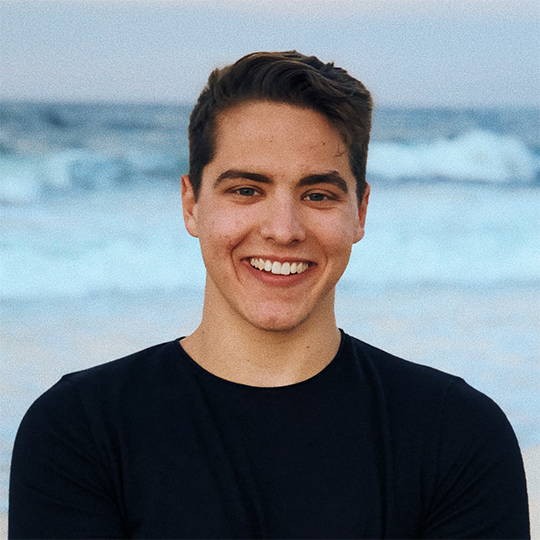 Dylan Kelley is one of the most sought-after email and retention
marketing experts in ecommerce. He's the founder and CEO of Wavebreak, a boutique agency that powers email and SMS marketing programs for some of the fastest growing brands in ecommerce. He's also the host of the Wavebreak Podcast, a top iTunes business podcast with over 140 interviews with CEOs and CMOs of leading consumer brands including PopSockets, Vanity Planet, Parachute, and more.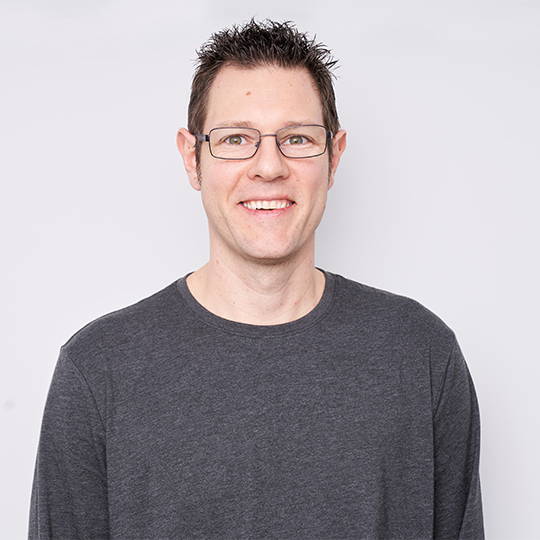 Greg Zakowicz, Marketing Strategist & Director of Content, Omnisend
Greg Zakowicz is a Marketing Strategist & Content Team Lead at Omnisend and has nearly 15 years of experience in email, mobile and social media marketing. As the content team lead he's responsible for helping conceive, produce, and shape the
strategic direction of company content. His retail subject matter
expertise stems from his experience consulting retailers, including numerous Internet Retailer Top 1000 clients, with an in-depth analysis of their marketing programs. He is a frequent speaker, writer, and respected voice in the marketing and retail industry, has been retained as an expert witness for trial, and is an award-winning podcast host.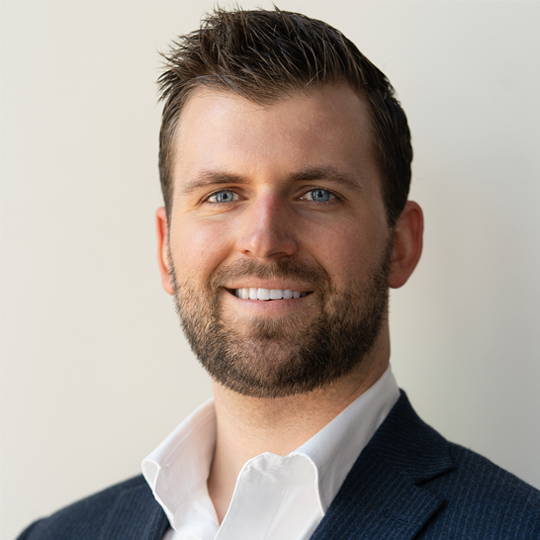 James Hyatt, CEO Rank N Bank
James Hyatt is the CEO of Rank N Bank, an Amazon advertising agency, who works with brands to optimize their sales and marketing strategy on Amazon.
James works with well known brands sold in Home Depot, Walmart, Best Buy, Costco and Sprouts; manages 7-figure Amazon brands and is responsible for helping generate over $10 million in revenue for clients over the last 24 months.  
James holds a Bachelor of Science in Business Management from San Diego State University.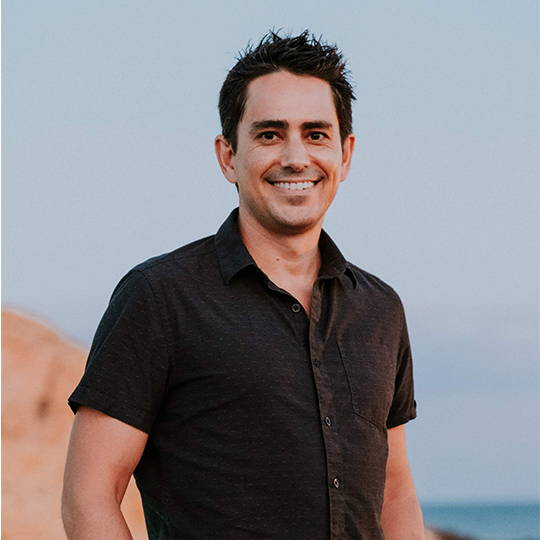 Walker Deibel, Quiet Light Brokerage
Walker Deibel is a Senior Advisor at Quiet Light, an entrepreneur-led organization that helps people buy, grow, and sell their online business for six, seven, or eight figures. He is also the author of Buy Then Build, a sought-after speaker, and has produced several successful films. He lives in St. Louis, Missouri with his beautiful and intelligent wife and three resourceful and creative children.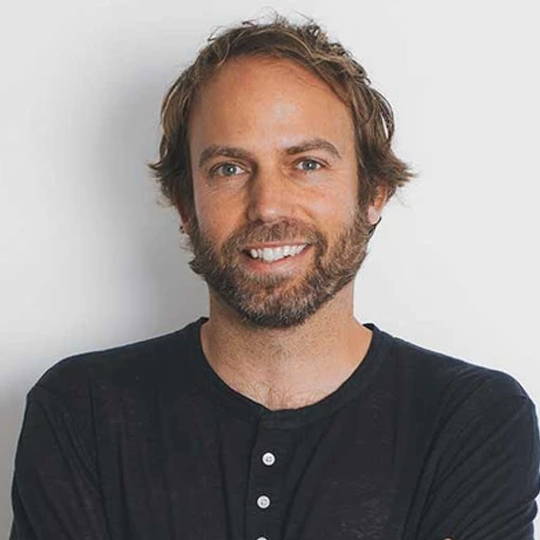 John McKusick, CEO NextLeft
John McKusick is the CEO and founder of NextLeft, a leading enterprise content marketing and SEO agency based in San Diego, CA. Since 2015, John and his team at NextLeft, have
been harnessing the power of content marketing to produce meaningful results for brands like Hallmark, Fiskars, Gilmour, Fortune Builders, eLocal as well as many funded start ups and Fortune 1000 companies alike.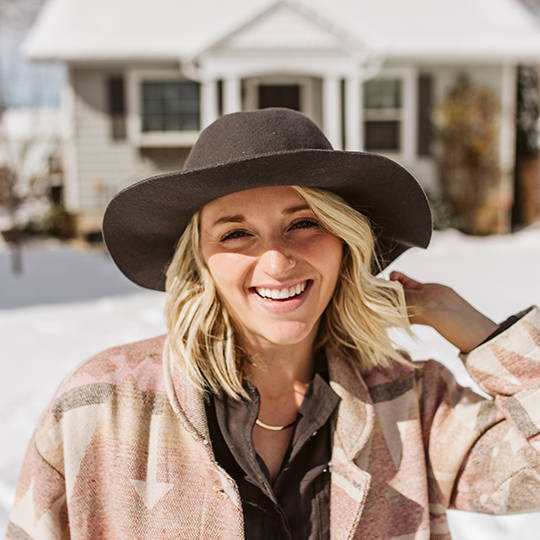 Mckenzie Bauer, Co-Founder and CMO, Thread Wallets
In 2015 my husband, Colby, and I founded Thread Wallets. Our purpose at Thread is to bring life to a category saturated with bulky and boring. We offer functional products that
allow you to do what you love and to look good doing it. Through our venture, we have found an irreplaceable sense of freedom and happiness as we see our vision unfold. I love coming up with creative ways to market a product or idea and I enjoy brainstorming ways to build long-lasting brands.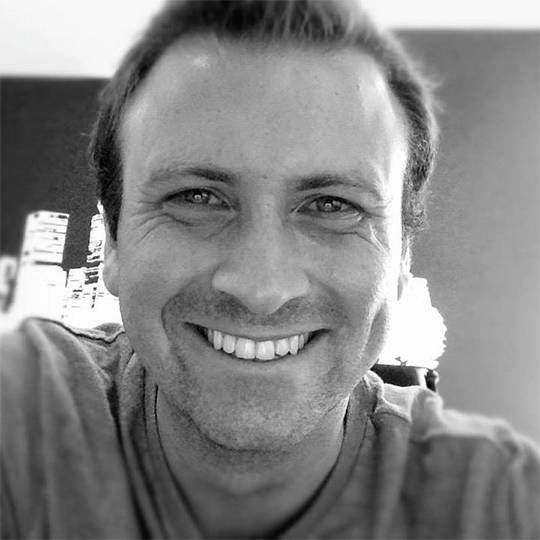 Over the past 20 years, I have had the wonderful opportunity to work with great leaders and industry-changing organizations in the financial, online privacy and safety, telecommunications, health and e-commerce spaces to help improve the health of their businesses, their culture and their positive impact on their customer's lives.
I have recently joined forces with Dropified, to help share their store, their AMAZING Success-Driven teams, industry-shaping products and over 100k satisfied customers with the world.
Mastery of anything takes a lifetime, so I am looking forward to spending time with the current E-Commerce Masters in their respective fields to see hear what they've done right and what they did wrong. Together, I want to share these life-long lessons to those who haven't (and hopefully don't ) experienced them in their journeys, to help avoid expensive mistakes and paths. As well, whether to the novice, experienced or master, I want to help introduce a revolutionary program and platform to those who are looking to build (or build upon) their brand and help change the world.
Looking forward to what the future holds for this great company as we continue to expand our reach to help more E-Commerce Entrepreneurs reach their business, financial and world-changing goals.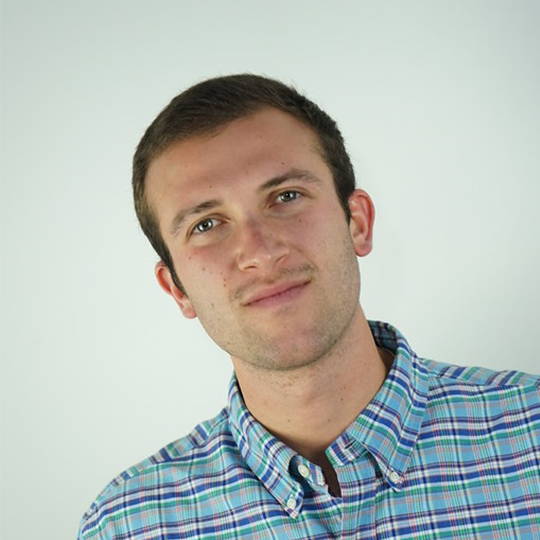 Nathan Resnick, CEO & Co-Founder, Sourcify
Nathan Resnick is the CEO of Sourcify, the fastest growing sourcing platform backed by YCombinator that helps hundreds of companies manufacture products around the world. In the past, Nathan has brought dozens of products to market, ran three ecommerce companies (sold one), and been a part of projects on Kickstarter raising over seven figures. He writes for media outlets like Entrepreneur, The Next Web, Business.com, and more. Nathan also used to live in China and speaks Mandarin fluently. When he's not in a factory or selling software, he can
be found mountain biking, sailing, skiing, fishing, or hiking.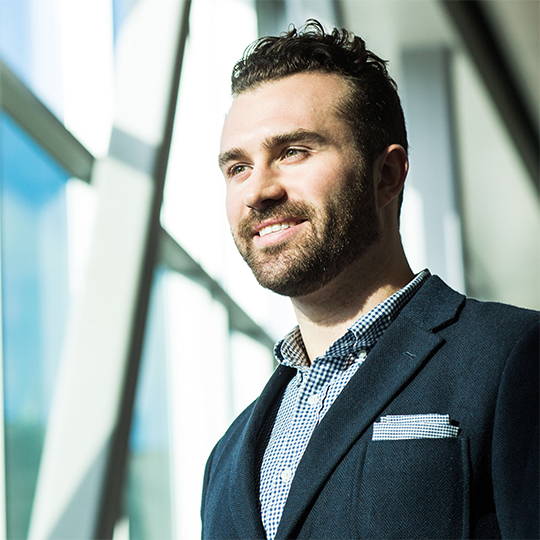 Nicholas Wiktorczyk, Spently
Nicholas is the Co-Founder & CEO at Spently, an eCommerce entrepreneur, philanthropist, husband, athlete, and a wine enthusiast. Spently helps Shopify merchants drive repeat sales from their store notification emails. By bringing these emails on brand and adding intelligent product recommendations, unique discounts, and referrals, Shopify merchants can finally take advantage of their most-opened emails.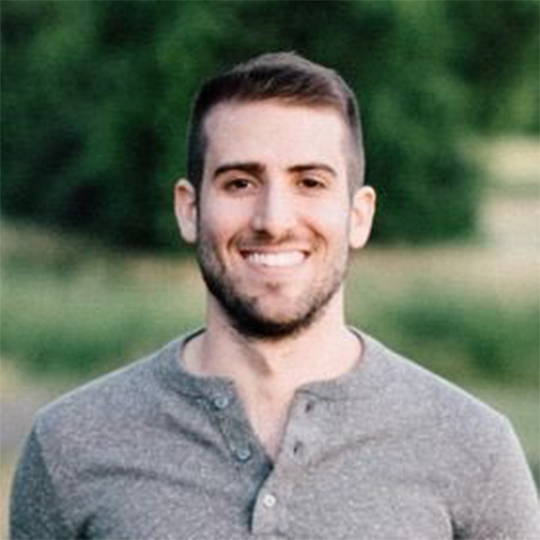 Roger is the VP Marketing at #paid, and his job is to get direct-to-consumer brands excited about influencer marketing, because it's going to be a $15B industry by 2022. His goal is to help people understand that this new channel can be measured and
optimized like any other, and that it drives a return (if you do it right). He also hosts the DTC Growth show, where he interviews founders and leaders at direct-to-consumer brands. Every episode, we discuss their vision, how they launched,
and what they're doing to grow their brand.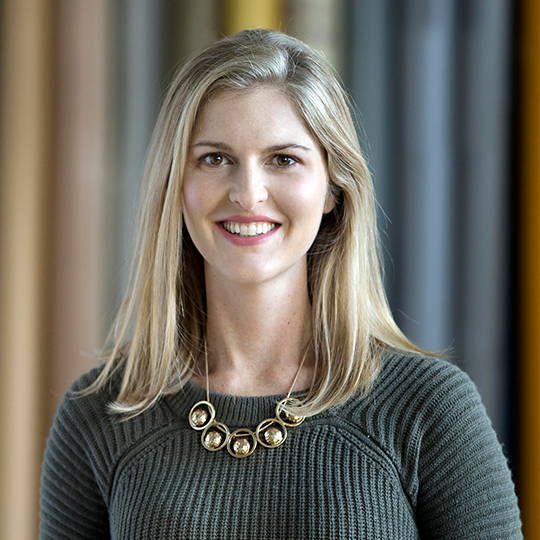 Sara Scurfield, E-Commerce Marketing Lead Google
As an Ecommerce Marketer at Google, Sara works with Ecommerce platform partnerships to bring the best of Google services to entrepreneurs and SMBs. Sara has been at Google 10 years and in her prior Google roles, Sara worked within the large client sales team heading up relationships with global retailers like Walmart, the Home Depot and Lowe's. Prior to Google, Sara ran digital marketing for an ecommerce site at Arcadia Group (owners of Topshop/Topman) in London, UK. Sara brings over 15 years of digital and retail experience to her partners and prides herself on being a trusted advisor within a changing digital landscape.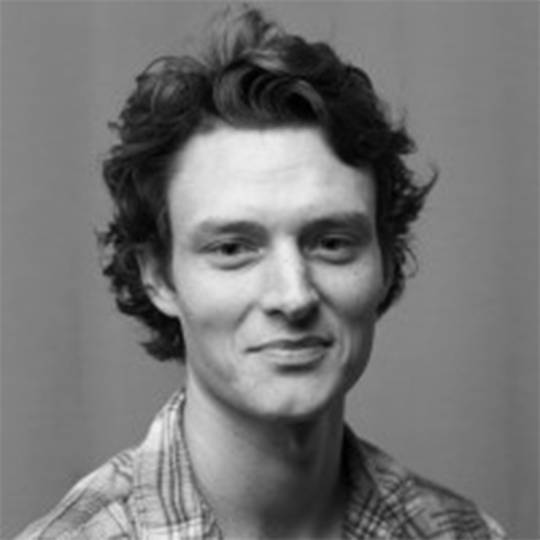 Fynn Glover, Founder & CEO Matcha
Fynn Glover grew up in Chattanooga, TN. In 2012, he founded outdoor discovery platform RootsRated.com. In 2016, RootsRated evolved into Matcha, the first all-in-one blogging platform for growing DTC brands.
Karyn Thomas, Director of Training & Chief Brand Evangelist Helium 10
Karyn Thomas is passionate about sharing her love of Helium 10 software to help Amazon sellers get the best results. She is the co-founder of two (2) 7-figure businesses. Her specialty lies in optimizing Amazon product listings with Helium 10's premium suite of tools and using her unique method – "Maximizing the Why". She loves finding new and creative ways to connect customers with thorough keyword research, compelling sales copy, gorgeous lifestyle images, and entertaining product videos. She has been a featured speaker at several worldwide business
events.
Richard Carreon, Refersion
Richard Carreon has been Director of Marketing at Refersion since December of 2019.
Prior to this, he held a Director role at PebblePost, where he created a new marketing channel. Richard has been involved with the Adtech/Martech industry for over five years, and has over eight years of Marketing experience. He got his start on Apple's higher education marketing team.

Richard helped contribute and spearhead corporate marketing campaigns at YuMe for the Cannes Festival of Creativity. He's also been involved with marketing for DMXCO, CES, Adweek magazine, and helped promote industry-leading original research.

Recently, he helped validate PebblePost as a Martech leader for their creation of Programmatic Direct Mail, which they did through original research and thought leadership.

At Refersion, Richard leads a team of Merchant, Partner, and Product marketers as they execute high-performing campaigns that drive new product adoption and customer
growth.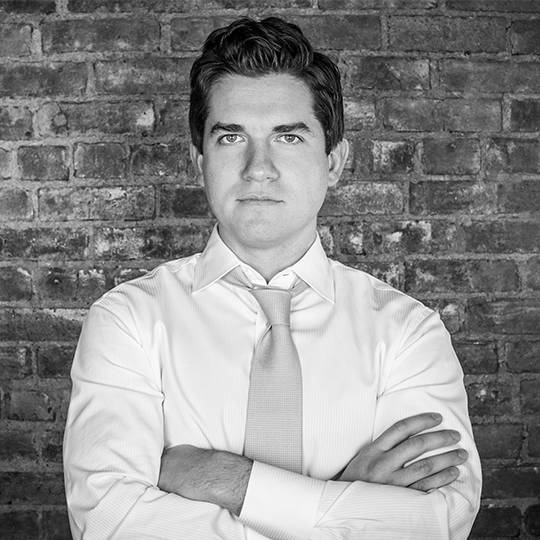 Kyle Widrick, Win Brands Group
Kyle spent nearly a decade learning the art of consumer focused venture capital & brand building at Burch Creative Capital working side-by-side with billionaire serial entrepreneur and branding guru J. Christopher Burch. Kyle's latest venture Win Brands Group is a leading operator of a portfolio of direct-to-consumer brands. Focused on leveraging best-in-class technology partners & a shared services team to scale the most innovative customer-first brands in the world. Current portfolio brands include the #1 scented candle company on Amazon (Homesick.com) and the #1 functional wedding band (Qalo.com).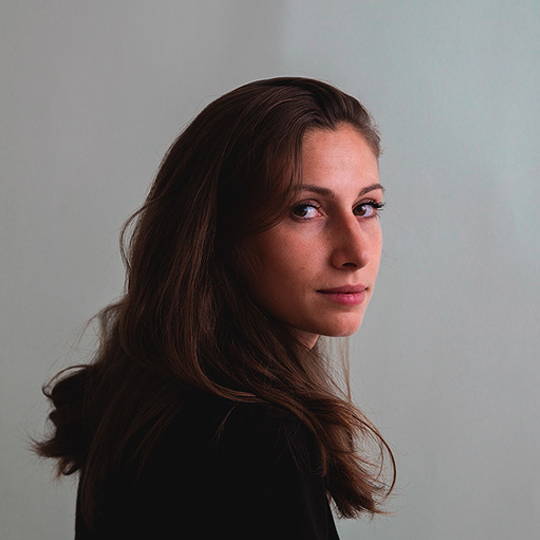 Elena Kostova, Product Marketing Manager SMSBump
Elena Kostova is the Product Marketing Manager at SMSBump, with 3+ years of experience in the field and extensive knowledge in SMS marketing particularly. Her goal with SMSBump is to empower thousands of brands to leverage all the unique capabilities of SMS and use the channel to establish long-lasting relationships with customers, drive more sales and boost revenue.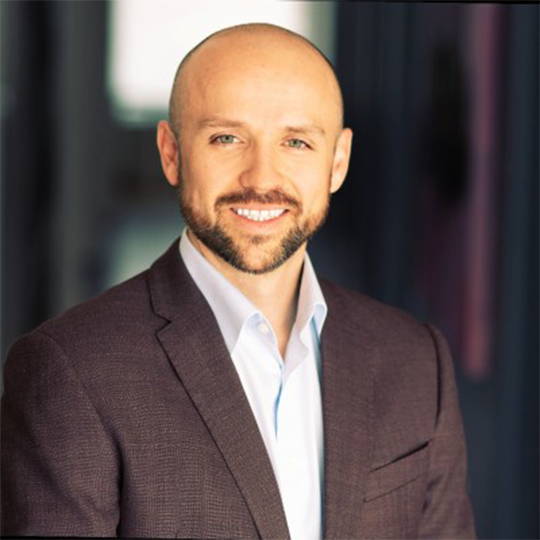 Emerson Smith, CEO Pushnami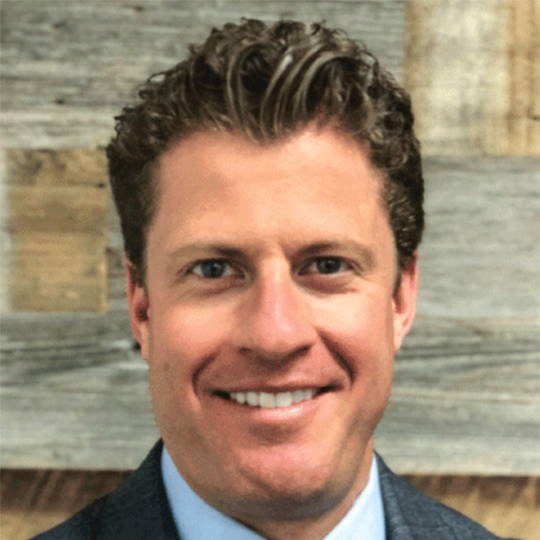 John Yarrington, CEO PDMI
John Yarrington is co-founder and chief executive officer of the Performance-Driven Marketing Institute (PDMI) and co-founder of Definitive Media Group (DMG), an event and trade publishing company. Prior to co-founding PDMI and DMG, Yarrington was the publisher of Response Magazine and executive director of Response Expo and the Direct Response Marketing Alliance (DRMA). With nearly two decades of serving the direct response, direct-to-consumer, and performance-driven marketing industry, he has become an experienced leader and seasoned veteran at building community platforms that unite, grow, and propel industries forward. Yarrington received both his bachelor's and master's degrees in business administration from California State University, Fullerton.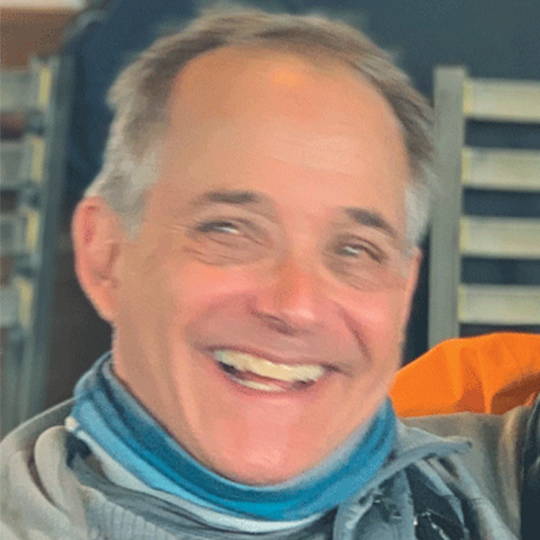 Dick Wechsler is founder and CEO of Lockard & Wechsler, a full-service direct marketing agency, which has grown from $3 million to $650 million in annual media billings. Early in his career, Wechsler — a member of the Direct Response Hall of Fame, as well as a past member of the board of directors for the Electronic Retailing Association (ERA) — realized that good creative and the ability to quickly access and analyze data were the keys to successful direct response marketing. Most recently, he's led an initiative to develop tools and strategies to plan, track, and analyze integrated media campaigns that support direct and retail channels, and push online campaigns beyond their traditional scalability limits.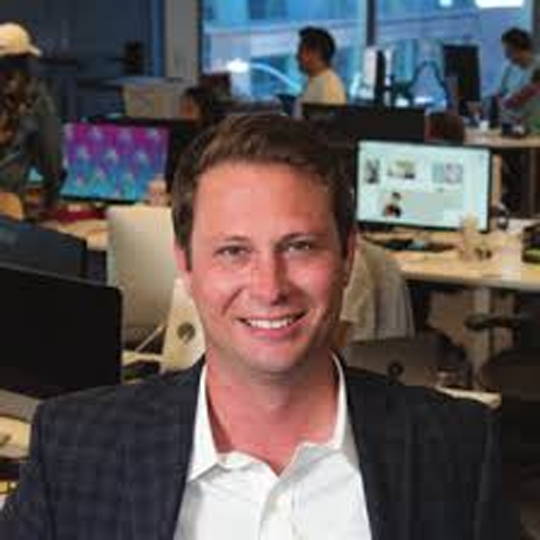 Dylan Whitman, Entrepreneur and Investor
Dylan is an experienced Entrepreneur growing, leading and exiting (and sometimes failing) businesses in Agency / Services, Marketplace, SaaS and Direct to Consumer Retail.

Dylan Co-Founded and was CEO of Direct to Consumer agency BVA Commerce (BVAccel), working with brands under his leadership like MVMT Watches, Boll and Branch, Kylie Cosmetics, Native Deodorant, CupShe, Draper James, Kopari Beauty, P&G, Red Bull, and 100's more doing billions in D2C revenue on Shopify.After growing the agency to 125+ employees and 8 figures annual revenue and exiting to private equity in 2018,
Dylan Co-Founded Retention Rocket, an eCommerce SMS / Messaging platform driving record revenue for
eCommerce merchants through personalized, relevant, and timely communications and promotions with a 95 percent open rate.

Dylan is also an active Series A and Seed Investor, recently investing in the leading eCommerce CSM Platform, Gorgias, and Malomo, a fast-growing SaaS focused on shipment tracking and marketing for eCommerce businesses.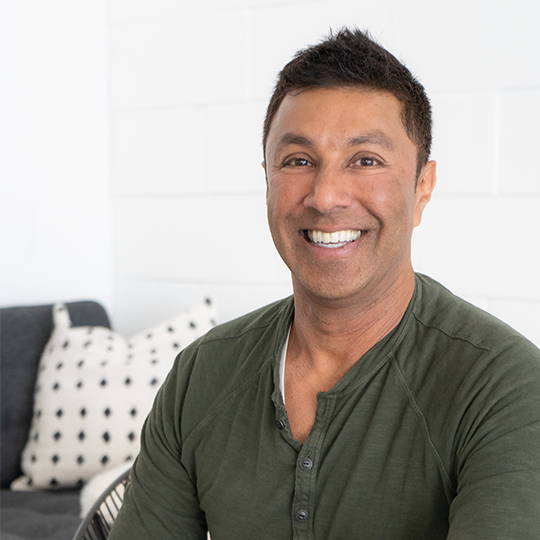 Prem Chand, CEO Growth Factors/Three Bird Nest/California Living Designs
Growth Factors was founded by Silicon Valley entrepreneur, Prem Chand. From humble beginnings on a family farm in the small agricultural town of Biggs, California, Prem moved to the Bay Area and shortly after started Milestone Technologies, a large IT services provider. Under Prem's, leadership, Milestone grew to employ approximately 2,000 people in 30 countries serving more than 200 clients. Prem stepped down as CEO in 2017 and started Growth Factors in February 2018.
Now, Prem and his team are dedicated to helping other entrepreneurs break through barriers and scale. Growth Factors applies market-proven methodologies aligning culture, marketing/brand, sales, data driven operations, IT infrastructure and financial resources with hands-on expertise to lead companies to their highest potential.
At Three Bird Nest, Growth Factors' first acquisition which was
purchased in 2018, the team has driven the organization to nearly triple the brands revenue in the past two years. With a focus on defining the brand, product strategy, core process development, customer experience, and investing in logistics, Three Bird Nest is poised for large scale growth as we head into 2021.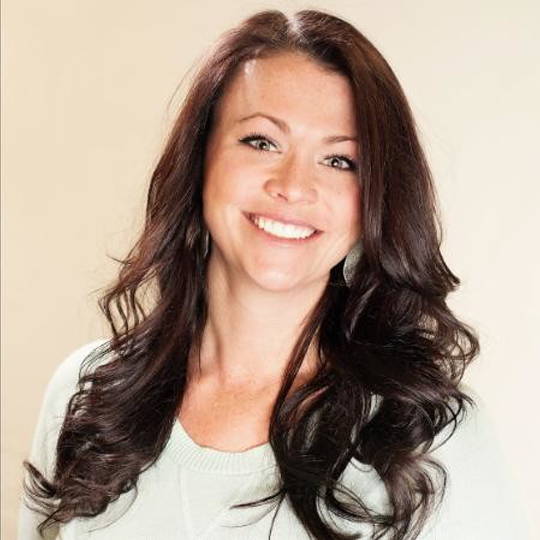 Ashley Hilton, Product Manager SearchSpring
Ashley Hilton is an experienced ecommerce and retail professional having worked in each field for over five years. She's used her experience with everything from UI/UX to analytics to help countless retailers and brands solve complex problems. Having built and managed the customer success team at Searchspring for three years, Ashley has crucial insight on the challenges facing merchants which she now brings to the product team.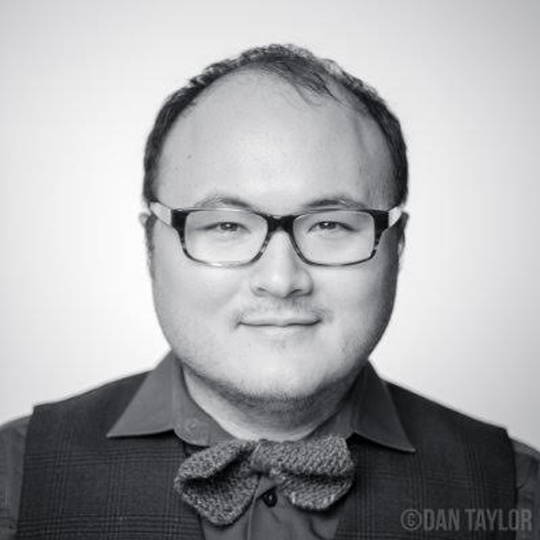 Ben Parr, President and Co-Founder Octane AI
Ben Parr is President and Co-Founder of Octane AI, a platform to fuel brand growth and personalization. Octane AI powers engaging quizzes, data collection, and personalized Messenger and SMS automation. Ben is the author of "Captivology: The Science of Capturing People's Attention" and a board director of the non-profit Samasource. Previously, Ben was the Co-Editor of Mashable, a columnist for CNET, and a venture capitalist. He has sat on the advisor boards of Lufthansa Airlines and various startups. He is a member of the Forbes 30 Under 30.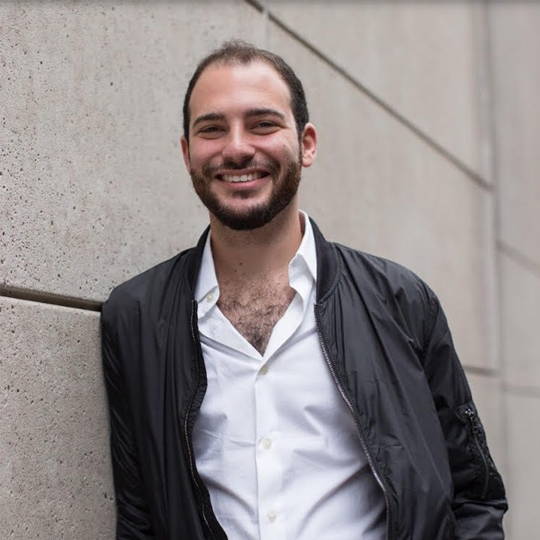 Adam Rivietz, Co-Founder & CSO #paid
Adam Rivietz is a serial entrepreneur, starting his first venture in high school, PlanMyProm. Ten years later, the company is creating memories for graduates. Prior to #paid, Adam briefly attended Western University, where he studied philosophy. He dropped out after sophomore year and founded Entourage Apps. In the company's first year, Adam and his team published over 20 iPhone apps. All of them ranked in the top 200 of their respective categories, earning Adam the title of top 1% app developer. At #paid, Adam supports the sales and marketing functions. He typically travels 100+ days/year to speak at dozens of marketing conferences across North America. You'll most likely see him wearing a #sweater and big smile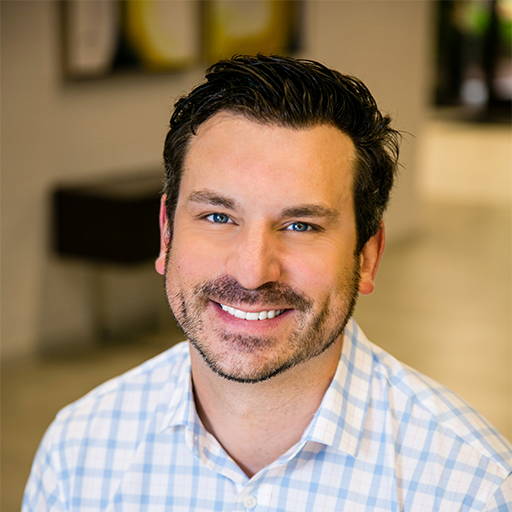 Chris Shipferling, Managing Partner Global Wired Advisors
A sales and marketing executive for lower middle market - middle market consumer product companies. Moved into the entrepreneurial world by starting my own digital consulting company, providing enterprise level consults for digital strategies. As one of four partners for Global Wired Advisors, I head up the Business Development/Marketing and Data Analytics team. Global Wired Advisors is a leading Digital Investment Bank focused on optimizing the business sale process. Our approach combines decades of merger and acquisition experience with online and e-commerce expertise to increase the transactional value of your greatest asset. Maximizing the value of your company in a business sale is achieved through the full expression of its future potential. Choosing the right representation to provide this vision to the right buyer, means putting your future in focus.